Lori James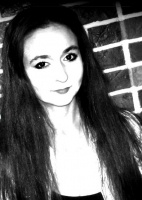 Lori James arrived in Juneau in November of 2013, just as the first snow arrived. "No more cutting the air with a knife when you can't sit under a shade tree without sweating a bucket.", exclaimed Lori. She was hooked. This southern gal is now a bona-fide southeastern Alaskan with only a dab of drawl in her enthusiasm to bring you the latest in Juneau and Alaska news.

Getting her start at the Hit Recording Capital of the World's #1 country station in Muscle Shoals, Alabama, spinning records, yes vinyl 45's, of the likes of Hank, Waylon, and Garth, Lori worked her way up from part-time DJ to mid-days and promotions director. She went on to a number of different station formats in Alabama and Tennessee; including hit music, oldies, classic rock, talk, and even a big band station. Her favorite music? "Classic rock and oldies!," she said. "But I am so digging on the cool jazz show on Sunday on KINY these days."

Lori's radio adventures included meeting and interviewing many famous people, from rock stars to Paul Harvey. Don't get her started on Paul Harvey. She'll pull up that facebook pic of the two of them from a 2001 fundraising event in Jackson, Tennessee, quicker than you can say, "Now you know the rest of the story." Well, maybe a little backstory would be good here. You see, Lori, as a small child, would wait every weekday for her daddy to drop by the house for lunch on his break from his job at the phone company. Yes, phone company is important to the story. Anyway, Lori and her daddy would eat their sandwiches made by her mom and listen to Paul Harvey on the AM radio. Her daddy loved Paul Harvey and she loved her daddy, so it's only natural she holds both in high regards. In fact, she says, "I know it's nerdy, but sometimes I think, 'How cool is this?'. She added with a wink, "As I restrain my desire to end the noon newscast with 'Good day.', I am thankful to have the opportunity to do, like Paul Harvey, a 15 minute newscast that airs at noon. Well, I think it's pretty darn cool." Now, about the phone company. "Daddy worked on the radio stations' teletype machines. So, I got to go with him a few times. Once, this DJ gave me a big box of records. What did I do with them? I played DJ, which wasn't easy with one record player. That might be why I can yammer on if needed. You got to fill with something while you scramble, or wait for Problem Corner calls.", she chuckled.

Lori also has quite the radio resume having offered her talents in positions such as program director, music director, production director, office manager, traffic director, morning show host and producer, web developer, and most recently for several years, business owner of her own production company and news delivery service. She brings years of radio experience and a computer degree to her current position as News Director for News of the North. Lori says, "I'm so honored for the opportunity to do what I love, in a town that has so much to offer, but also has this great small town charm."

So what made Lori take the long trek from Alabama to Alaska, besides the heat? Lori answered, "Facebook. It's all who you know. Actually we just got word of a job opening and low and behold it worked out, for Jerry." She teased, "He may have gotten a job here first, but it didn't take long for me to weasel my way in." Actually the couple says they always wanted to move away from the south. "I always wanted to move west.", said Jerry. "Cause, I'm a Cowboy Baby!", he sang in an almost dead-on Kid Rock Style. Lori just rolled her eyes and shot back her best Aretha, "I ain't never, loved a man, the way that I, I love you!" And that's why Lori came to Juneau, because she would follow her cowboy anywhere. Actually the story of Lori and Jerry goes way back, back even before their radio days, back before that first date in 10th grade, and that first kiss in 8th grade. Lori says, "It'll have to be another blog where I divulge the rest of that story."

Lori and Jerry have 3 sons: Jerry, Colt and Lance. Yes, that would be news reporters Colt Dylan and Lance David.

The entire James Gang also includes: Kate Cox (Lance and Kate are proud parents to Olivia Noel James) and Crystal Hall James (Colt and Crystal are proud parents to Damian Max)

All nine James Gang members have made their home in Juneau.