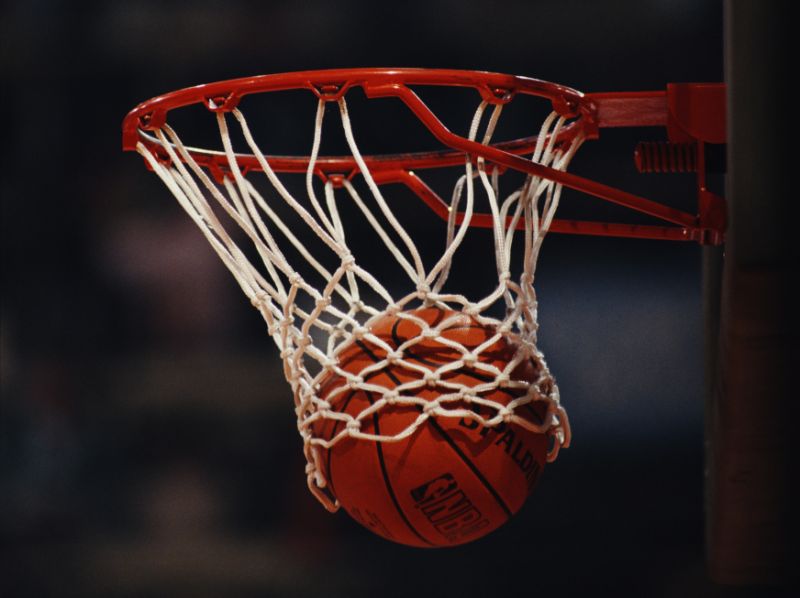 The Ketchikan Kings opened the Region V 4A Boys Basketball Tournament with a 61-52 win over the Thunder Mountain Falcons last Saturday in Ketchikan's Clarke Cochrane Gymnasium. The Kings now await the top-seeded Juneau-Douglas Yadaa.at Kalé Crimson Bears for the Region V Championship game this Saturday, also at Clarke Cochrane Gymnasium.
The number two-seed Ketchikan Kings (11-4/5-4) opened Region V 4A Boys Tournament action with a 61-52 win over the third-seed Thunder Mountain Falcons (9-7/1-8) last Saturday at Clarke Cochrane Gymnasium in Ketchikan. Kings' seniors Joeben Lorenzo and Josh Gentry hit for six and five points, respectively, in the first stanza to help offset Falcons' senior Meki Toutaoilepo, who scored 10 of his game-high 18 points for an 18-17 TMHS advantage after eight minutes of action.
The Kings outscored the Falcons 17-11 in the second quarter for a 34-29 lead at the break. Kings senior Tyler Slick scored nine of his 14 game points in the third stanza and Gentry added five as Ketchikan opened a 48-36 lead.
Falcons' senior Oliver Mendoza connected on three three pointers in the final eight minutes, and freshman Thomas Baxter added one three pointer, but Ketchikan went 5-7 from the free throw line down the stretch to hold onto the win and end the season for Thunder Mountain.
The Juneau-Douglas Yadaa.at Kalé Crimson Bears (15-1/7-1) are the top tournament seed and travel to Ketchikan for the Region Championship on Saturday at 4:30 p.m. in the Clarke Cochrane Gymnasium.
Scoring Line -
Ketchikan: Joshua Gentry 16; Tyler Slick 14; Joeben Lorenzo 9; JJ Parker 9; Josh Rhoads 6; Zach Hanchey 4. FT 7-10.
Thunder Mountain: Meki Toutaoilepo 18; Oliver Mendoza 11; Malaki Souksi 9; Thomas Baxter 7; Wallace Adams 5; Isaiah Nelson 2. FT 2-4.