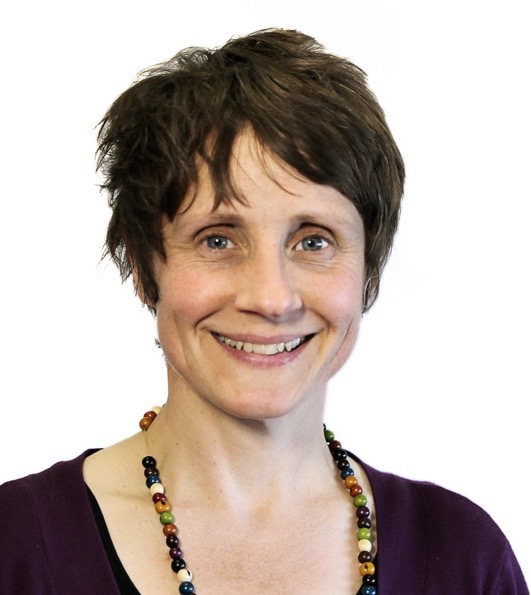 Juneau, AK (KINY) - Yukon Poet and Novelist Joanna Lilley is making a few stops in Alaska for a literary tour fostered by 49 Writers, an Alaskan literary nonprofit group. 
Lilley will be catching a ride through Alaska Airline's "milk run" with stops in Juneau, Cordova, and Anchorage. At each location, Lilley will be giving talks and offering writing workshops that focus on "Putting Words in Their Place" that explores the connection between poetry and the places people live in dream of moving to or refuse to return to.
Growing up south of England, Lilley emigrated to Canada in 2006 and settling in Whitehorse, Yukon as a response to wanting to go north. She recently published her fourth book "Worry Stones" that was published in October 2018 by Ronsdale Press. She's also the author of a short story collection titled "The Birthday Books" (Radiant Press) and the poetry collections "If There Were Roads" (Turnstone Press) and "The Fleece Era" (Brick Books) which received a nomination for the Fred Cogswell Award for Excellence in Poetry. A third poetry book that features extinct animals is set to be published by Turnstone Press in spring 2020.
Lilley has an MLitt Degree in Creative Writing from the Universities of Glasgow and Strathclyde in Scotland and is a Humber School for Writers graduate. She assisted in presenting four poetry festivals in Whitehorse and is a co-founder of the Yukon Writers' Collective Ink. More information about her work can be found on her website.
Those looking to register for any of the events below can do so through the 49 Writers website. Members of the 49 Writers group and full-time students can also get discounted prices on their workshops and events.
Workshop events are as follows:
JUNEAU
Workshop | Monday Dec 3, 2018 from 6-9 PM | Holy Trinity Church | Members or full-time students: $39 | General enrollment: $48 | Cap: 12 | All experience levels
Reading and Craft Talk | Tuesday December 4, 2018 | UAS Egan Library Room 7 PM | FREE | Thanks to UAS Libraries for their sponsorship.
CORDOVA
Reception and Reading |Wednesday, December 5, 2018 6 PM | Cordova Public Library, Fireside | FREE
Wednesday December 5, 2018 from 7-9 PM | Cordova Historical Museum| Members or full-time students: $32 | General enrollment: $39 | Cap: 12 | All experience levels
ANCHORAGE
49 Writers Reading & Craft Talk Series Event on Thur., Dec. 6, 2018, 7 PM at the Writer's Block, 3956 Spenard Rd | FREE
Workshop | Sat. Dec. 8, 2018 from 2-5 PM | Anchorage Community House, 3502 Spenard Road, 99503| Members or full time students: $39 | General enrollment: $48 | Cap: 12 | All experience levels