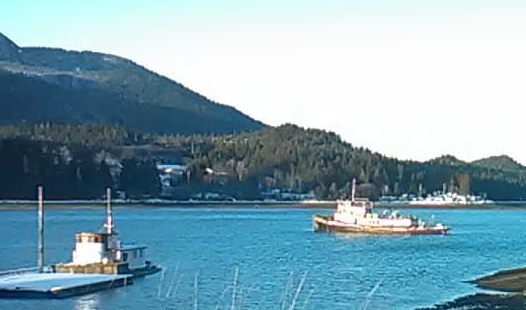 Juneau, Alaska (KINY) - Very good progress is being made in the effort to scuttle the Lumberman in the Gulf of Alaska.
CBJ Port Director Carl Uchytil with an update on the defunct tug boat that was abandoned in Gastineau Channel while a guest on Action Line. "My guys are going to be fitted with lead removal respirators. My guys will spend some time, probably two weeks, to remove the lead paint that's onboard. We've entered into a contract with Global Diving and Salvage. They're going to come to the tug and probably the second week in August to clean the fuel tank and fuel lines."
When that work is completed, Uchytil said they'll be able to submit an application to the Environmental Protection Agency for scuttling in deep waters. Our vision is to have it complete by mid-October. That's what we're shooting for.
Uchytil's crew previously removed over 200 cubic yards of trash from the vessel.