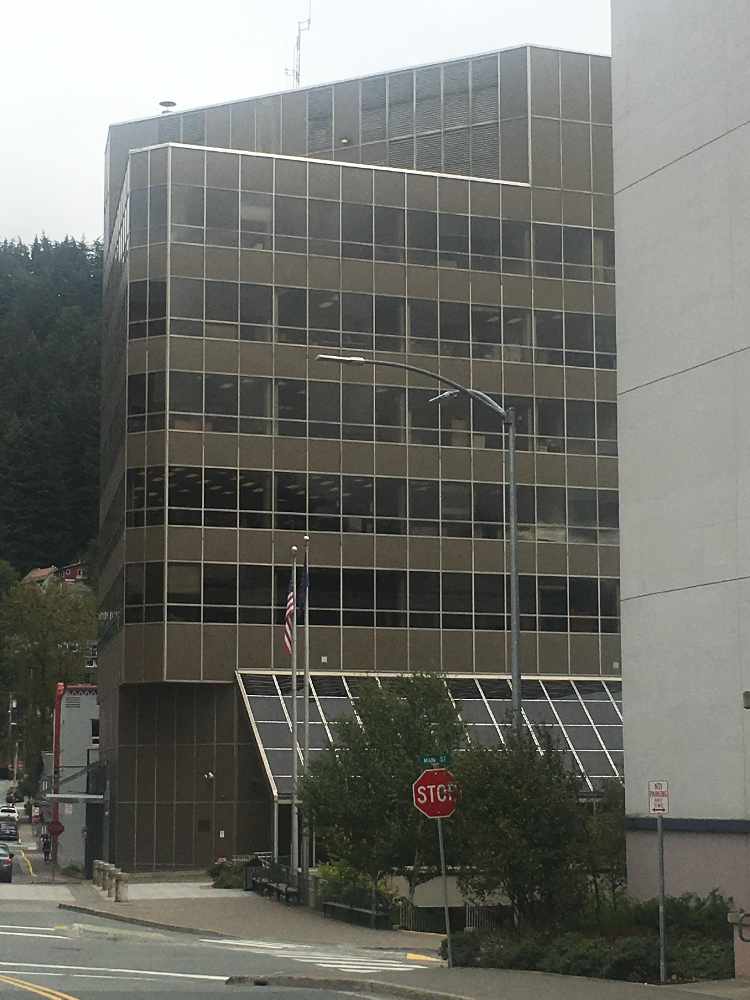 The Dimond Court House in Juneau.
Juneau, Alaska (KINY) - The CBJ Visitor Industry Task Force postponed a second public comment session planned for this evening.
The next meeting of the Visitor Industry Task Force is scheduled for Tuesday, January 21 at 12:05 pm in the Assembly Chambers. At this meeting members will decide when to hold the next public testimony meeting.
The National Weather Service forecast a high wind warning for downtown Juneau, west Juneau, Douglas and Thane with wind gusts of between 65 and 85 miles per hour possible.
They also issued a wind chill warning for areas along the Lynn Canal.
The Dimond Court House felt the wind this morning with the report of a busted window on the fifth floor.