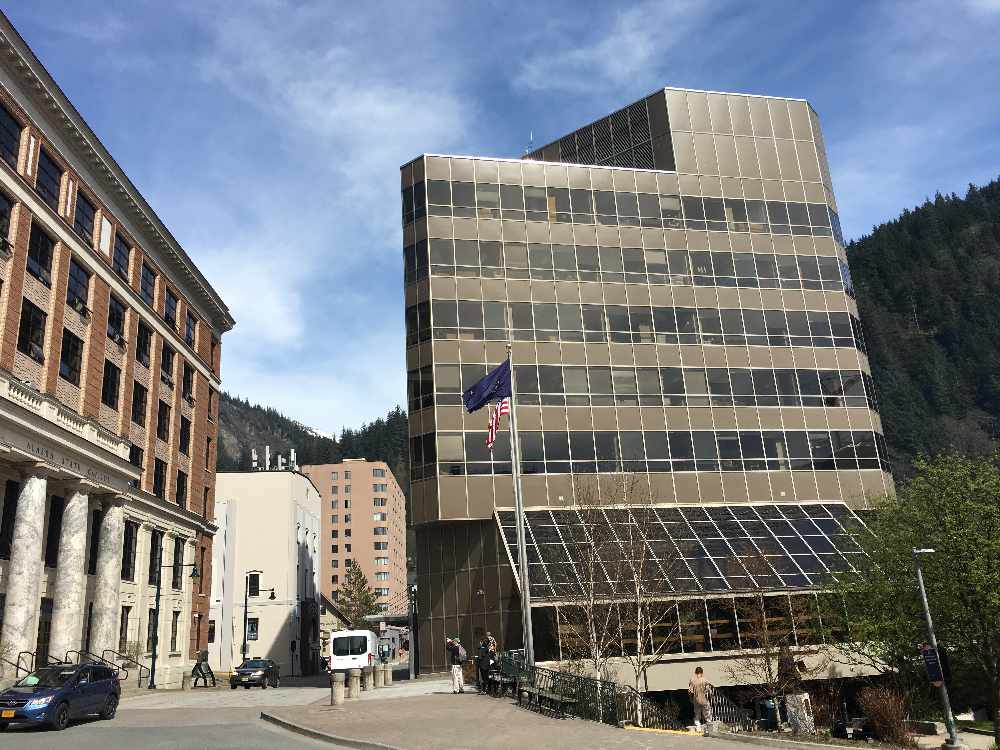 The Dimond Court House in Juneau.
Juneau, Alaska (KINY) - Demeco Martin entered a plea of guilty to felony drug charges before Judge Daniel Schally on Wednesday.
A multi-year drug investigation led to the arrest of the Washington resident on two felony charges.
Martin could face up to 10 years and one day in prison under the terms of a plea agreement. He is scheduled to be sentenced on Friday, March 26, 2021.
Juneau police, Alaska State Troopers, Coast Guard Investigative Service, and the Federal Bureau of Investigation conducted a search in April and arrested Martin, 29, on charges of misconduct involving a controlled substance in the second-degree and fourth-degree.
Martin's second-degree felony was reduced by the plea agreement with the state.
Police said members of the Southeast Alaska Cities Against Drugs task force, or SEACAD, executed search warrants in the 8000 block of Airport Blvd. and the 2500 block of Vista Drive.
Police said 611 pills worth $24,000 and $9,000 in cash were seized.
The Port of Seattle Police and the Drug Enforcement Administration assisted in the investigation.