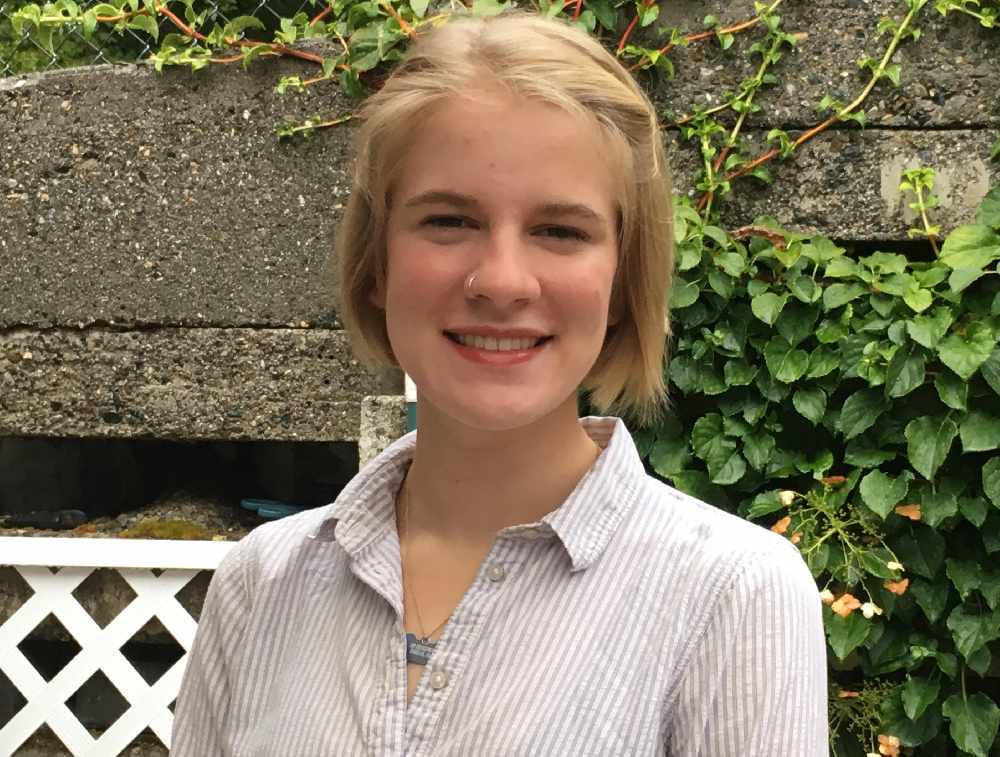 UAS student Kelsey Walsh.
Juneau, Alaska (KINY) - Kelsey Walsh has been selected as the fall intern for the 2020 edition of the UAS literary and art journal Tidal Echoes.
Showcasing the art and writing of Southeast Alaskans, Tidal Echoes is published by the University of Alaska Southeast each spring.
Walsh is a student at the UAS Juneau campus, working toward a Bachelor of Arts degree in English. She was born in Juneau, Alaska and has continued her education at UAS because of the community that Alaska offers to all of its residents.
She applied to the Tidal Echoes internship so that she could see how journals function as it is one of the many job opportunities for English majors. This fall she is looking forward to seeing the unique entries from fellow students and community members.
As an intern, Walsh will network with libraries and arts councils in Southeast Alaska. She will also be working with a variety of computer programs and perform basic graphic design on community posters.
Faculty advisor and English professor Emily Wall remarked, "Southeast Alaska is rich with talent. Our communities support writers, storytellers, playwrights, photographers, basket weavers, carvers, and many other types of artists and writers. As a literary journal, Tidal Echoes aims to bring together all the voices and visions of Southeast Alaskan artists and writers."