An Anchorage company has been selected to repair a Ketchikan dock damaged last week by a cruise ship. See video of incident in this story.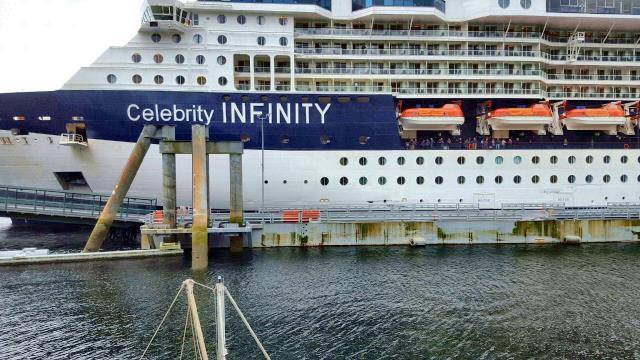 KETCHIKAN, Alaska (AP) — An Anchorage company has been selected to repair a Ketchikan dock damaged last week by a cruise ship.
Turnagain Marine Construction was awarded the $928,000 contract for repairs at Berth 3, which was left unusable after Friday's accident. The Ketchikan Daily News reports the cruise ship Celebrity Infinity scraped along part of the berth when it attempted to dock Friday afternoon. One of the catwalks broke off, and punctured the ship's hull above the water line.
The Infinity is a 965-foot, 91,000-ton ship that can hold 2,170 passengers.
Ketchikan City Manager Karl Amylon says an inspection revealed most of the damage to the dock was above water.
Finance Director Bob Newell said the city's insurance company will cover the repair cost and submit a claim to the cruise line's insurance company.
Repairs should be completed by July 5.
ORIGINAL STORY: POSTED FRIDAY JUNE 3RD
A cruise ship slammed into the dock in Ketchikan Friday.
Nicole Colby reports from the Ketchikan Radio Center:
"The cruise ship Celebrity Infinity remained in Ketchikan Friday afternoon after the ship apparently struck the city's Berth 3 upon it's arrival around 2:00 p.m., in high winds, resulting in significant damage to the berth. The ship suffered damage on its side above the waterline and near the bow, according to witnesses on scene. The ship was being shifted to Berth 2 Friday afternoon to allow passengers to disembark, according to both witnesses on scene and to U.S. Coast Guard Lt. Diana Robinson of Sector Juneau. The ship was scheduled for a 2:00 p.m. arrival. Witnesses report seeing welding occurring near the damaged area. The Coast Guard reports the incident did not cause any injuries. However, according to Robinson, it is possible that damage to Berth 3 may result to it being unusable for an extended period of time."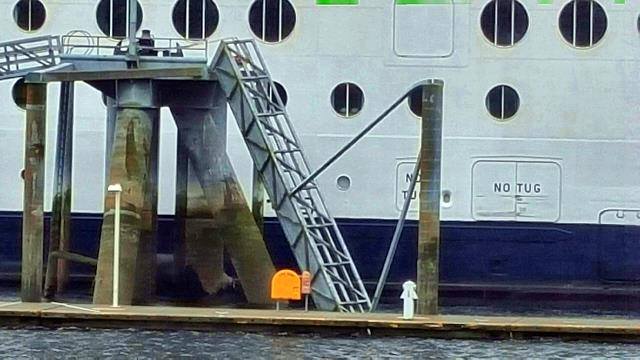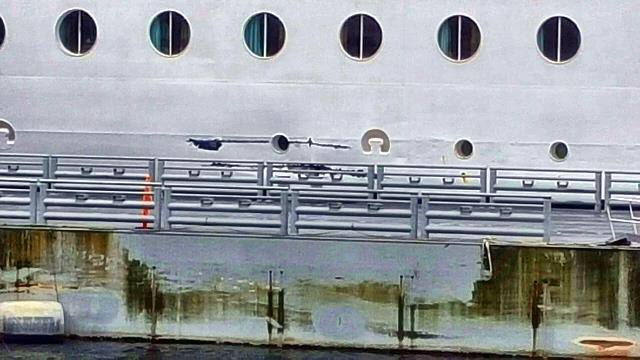 Ketchikan Ports & Harbors Director Steve Corporon confirmed Friday afternoon in an interview with Ketchikan Radio Center that the damage to Ketchikan's Berth 3 appears considerable, with preliminary estimates from $2 to $3 million pending further engineering analysis and a detailed assessment over the next several days. The site was not sufficiently safe Friday for detailed inspection. According to Corporon, the situation very likely leaves Ketchikan at its pre-2007 status of being able to accommodate three large ships, with additional ships on heavy days having to anchor out and lighter passengers in to the area behind Sockeye Sams.
(Photos courtesy Kurtis R. Morin)