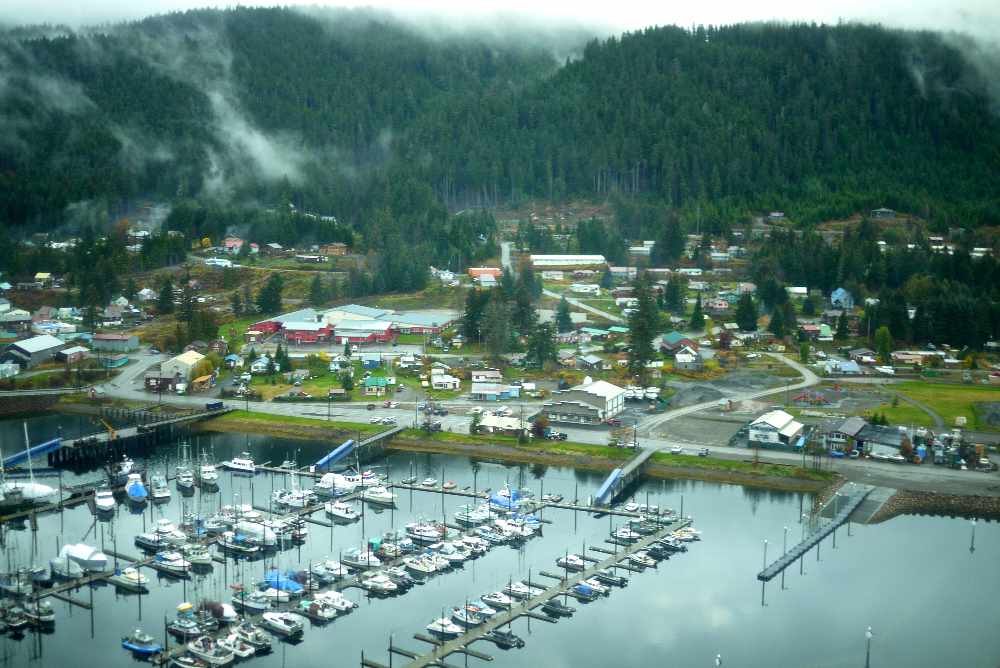 An aerial image of Hoonah, on Chichagof Island.
Hoonah, Alaska (KINY) - Travel restrictions and social distancing requirements could have made repairing a popular bridge challenging, if not impossible.
But the availability of a local vendor ensured the USDA Forest Service could make the needed repairs.
The bridge is on Bayhead Road, a popular route for residents of the community of fewer than 800 people on Chichagof Island. Residents use the road and the bridge for access to subsistence hunting and berry picking. The last inspection showed the structure needed immediate maintenance to mitigate safety concerns.
The challenge of awarding a contract can be complicated under government contracting guidelines under normal conditions. But because of the state's travel restrictions and because Hoonah is accessible only by boat or plane, having Coutlee & Sons available, a frequent partner from the local community, enabled the Forest Service to award a timely repair contract to replace the bridge.
"We are pleased to support the local community where the Forest Service has a presence. Grant and Tina Coutlee have provided over 15 years of service to the Forest Service, completing road maintenance, bridge installation, and maintenance; hauling out trash and debris; conducting snow removal, assisting with stream restoration by the placement of large woody debris, and other activities," said Basia Trout, Hoonah District Ranger.

Coutlee & Sons will remove the current 20-foot span bridge, which was too short for the site, and replace it with a 30-foot span already in storage in Hoonah. The replacement bridge will be more suitable for the marshy location.

The work should be complete by May 10, at a cost of $42,267.