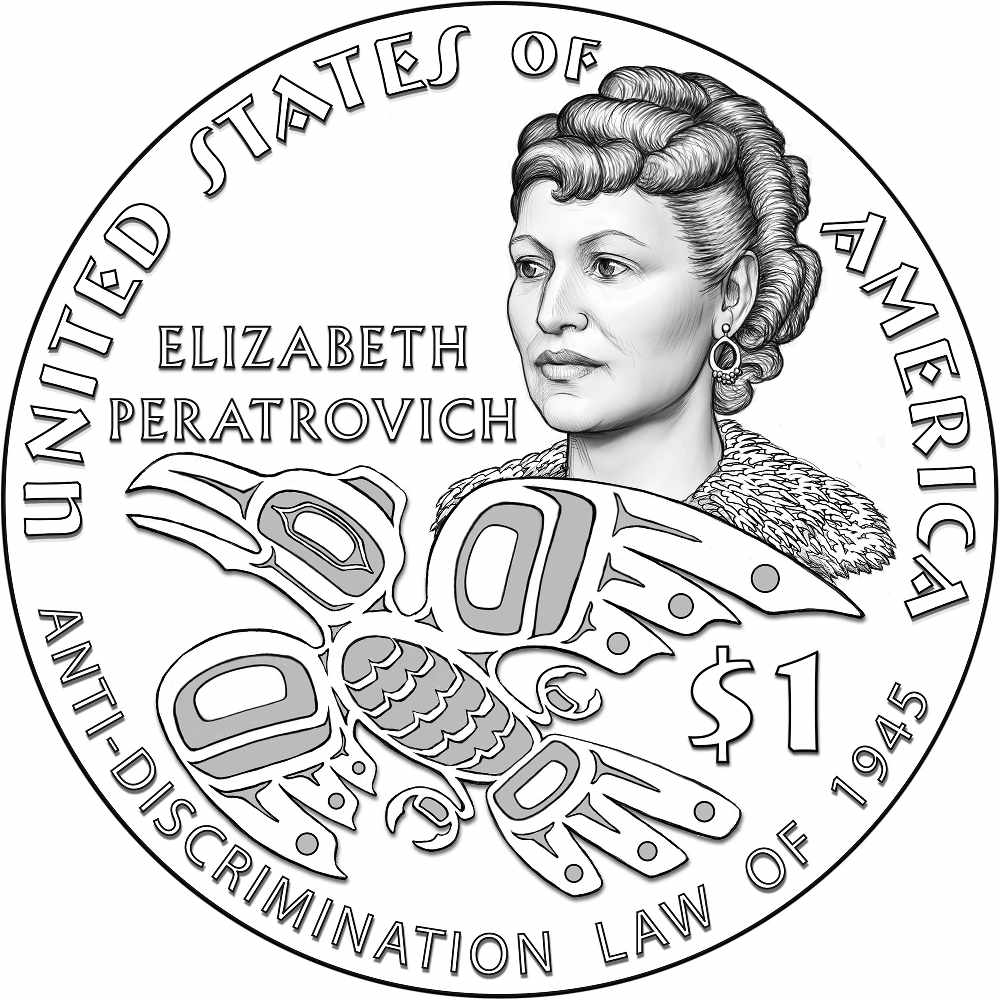 Juneau, Alaska (KINY) - The United States Mint is looking at ways to address the intent of the resolution approved by the state legislature said Mint spokesman Michael White.
Representative DeLena Johnson, the sponsor of the resolution, received the first batch of Peratrovich Coins to her office on Tuesday afternoon.
"I'm so grateful to all those who worked towards passage in the legislature and for the students from my district who brought the idea forward," said Rep. Johnson. "Not only are we honoring the legacy of a civil rights icon in our state, but we've also illustrated to the next generations of Alaska that their participation in the policy process actually does make a difference."
The Elizabeth Peratrovich commemorative dollar coin will be released for circulation to Alaska banks after Gov. Michael J. Dunleavy's signature was affixed to the resolution today.
The state resolution urged the U.S. Mint to strike 5-million Native American $1 coins to honor Elizabeth Peratrovich.