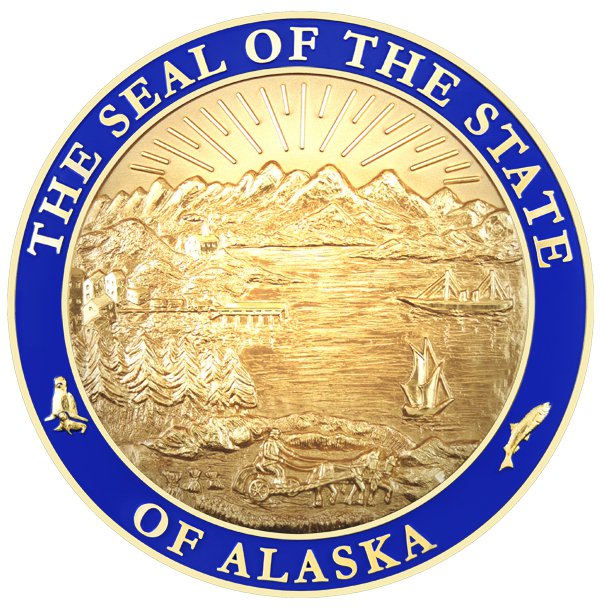 Anchorage, Alaska (KINY) - In response to a motion to supplement the record, the United States District Court has found that the Department of the Interior Board of Land Appeals (IBLA) should have considered additional mapping that was available in the 1950s when the boundary of the Arctic National Wildlife Refuge was created and has remanded the matter for the agency to reconsider the boundary line.
Alaska is arguing that the Bureau of Land Management (BLM) incorrectly surveyed the western boundary of ANWR, and incorrectly withheld approximately 20,000 acres of land on the eastern North Slope from the State. In the documents creating the refuge, the federal government set the boundary at the Canning River, but the maps created by the BLM put the boundary several miles to the west at the Staines River.

"It's about time that the BLM recognized that the Canning and Staines are two different rivers, that don't even connect to each other," Alaska Governor Mike Dunleavy said. "The ANWR boundary cannot be what the BLM says it is. Their position that the boundary follows the Canning River until an unmarked location, where it hops over a nine-foot riverbank, crosses more than 10 miles of open tundra, and only then joins the Staines is simply preposterous. This is yet another attempt by the federal government to prevent the State from receiving land that it is entitled to under the law, and we're extremely pleased to be able to take the fight back to the IBLA."

"We are very pleased with the Court's order," Alaska Attorney General Treg Taylor said. "Once IBLA considers the proper maps—the maps that actually existed when the boundary of ANWR was being set—we believe that the intended boundary is unquestionably at the Canning River, not the Staines River as IBLA incorrectly found."

With its March 9, 2023 order, the Court held that a series of USGS maps dating from 1951 should have been considered in determining the United States' intended boundary for ANWR. IBLA, however, only looked at maps published after ANWR's establishment to find "intent."

"The State wants the BLM to follow the text of the public land order that created ANWR, which the federal government wrote for itself," Alaska Department of Natural Resources Commissioner John Boyle said. "When it does, it's clear that the State is entitled to this land by operation of the Alaska National Interest Lands Conservation Act."
Alaska administratively appealed to the IBLA following BLM's initial decision in 2016. The IBLA issued a decision in favor of BLM in November 2020 and the State sought judicial review of that order in March 2022.