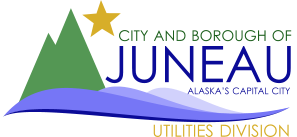 Juneau, Alaska (KINY) - The Assembly Finance Committee continues its work on forging a budget for next fiscal year Wednesday evening.
The committee will receive an update on the water and wastewater utility rate. The CBJ Assembly approved five CBJ water and wastewater rate increases that began on January 1, 2015, and concluded July 1, 2018. Currently, there are no further rate increases approved. The Utility Advisory Board is recommending a four percent increase for both utilities for each of the next five years.
Assemblymember Wade Bryson said he was a little worried when he learned of the recommendation since no one want's anyone's rates to increase. But he said the local government is dealing with an aging infrastructure that requires about $7 Million a year of ongoing upkeep and maintenance. Bryson added that they are trying to play catch up since the system was ignored for many years.
The recommendations for use of Marine Passenger Fees by City Manager Rorie Watt is on the agenda. The committee will also take funding requests from Travel Juneau and the Juneau Economic Development Council.
The meeting is scheduled to convene Wednesday at 5:30 p.m. in Assembly Chambers at City Hall.