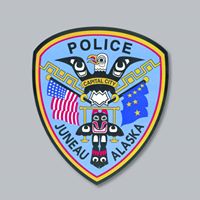 Juneau, Alaska (KINY) - The Juneau Police Department will be reducing traffic to one lane in part of Douglas Highway on March 19 to extract an unoccupied school bus that slid off the road. The traffic interruption is scheduled to take place between 1 and 3 p.m.
At around 9:30 a.m. on March 19, the bus was unable to stop while going through an intersection, where a pickup truck collided with the bus, and slid into the embankment.
According to the Juneau Police Department, no one was injured during the incident and there were no students on the bus.