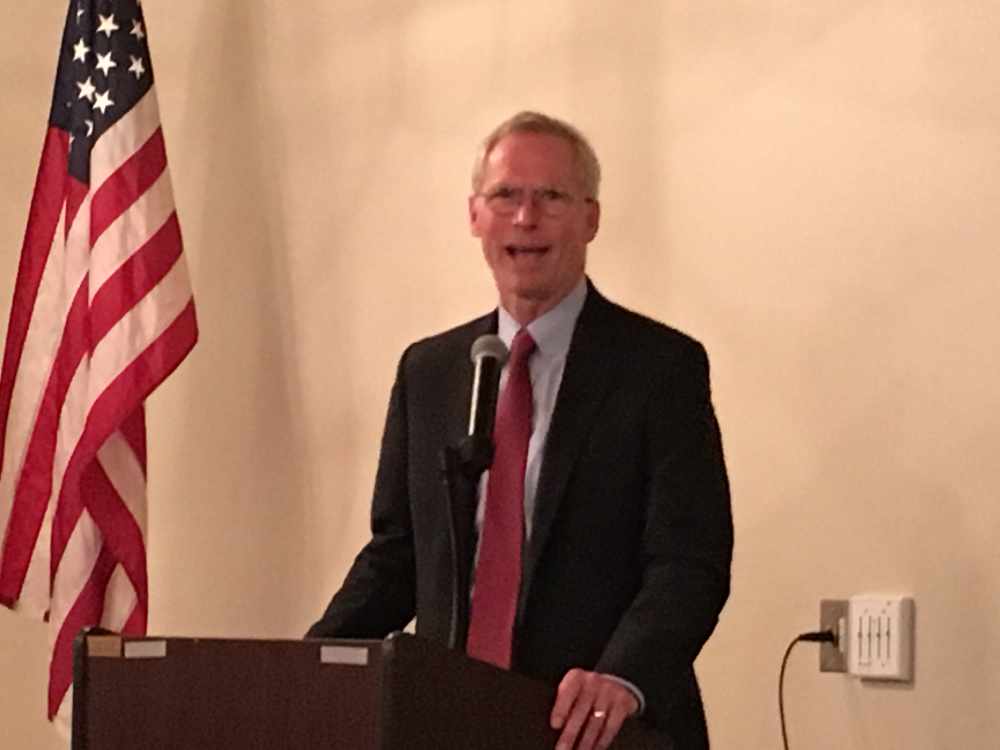 Photo credit to Charles Murphy.
Juneau, Alaska (KINY) - During an interview with News of the North University President Jim Johnsen is more positive about a possible compromise.
He believes there is good work going on between the Legislature and the Governor to try to restore some of the serious reductions. "I've met with the Governor and he's open to conversation and so we are continuing those discussions with his team on what might be accomplished."
At the same time, he says they are staying very close to legislative leaders to ensure they are part of the conversation.
"So, yes there are some positive comments and I think there's a window of opportunity here, but there's still a tremendous amount of uncertainty," he said.
The University Board of Regents delayed a decision on declaring a financial emergency as the result of continuing discussions with the Governor and lawmakers.