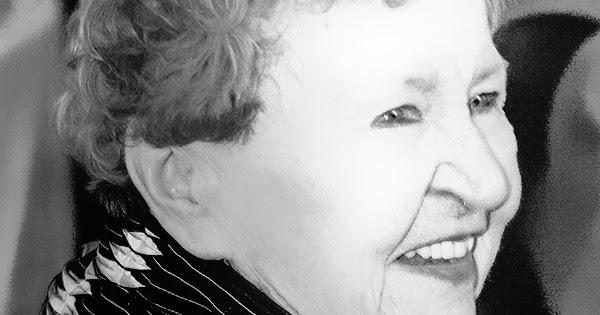 Former Alaska Attorney General Grace Schaible. (Photo courtesy UAF)
Fairbanks, Alaska (KINY) - The University House has been renamed the Schaible House to celebrate the legacy of one of UA's most outstanding alumni, Grace Berg Schaible.
As one of Alaska's most influential philanthropists, Grace gave both her time and resources to non-profits across the state, including serving on UA Foundation Board of Directors (1986-2017 Emeritus) and the UA Board of Regents (1985-1987).
A ceremony held on Thursday, Nov. 7 following the Board of Regents meeting renamed the University House as the Schaible House. The ceremony coincides with the final $157,000 gift to UAF from Schaible's estate. As part of the festivities, Schaible was toasted with her favorite beverage, Earl Gray tea.
The gathering honored her dedication to higher education in Alaska. During his opening remarks, President Jim Johnsen noted, "She inspired us to rise to the occasion and give our time and talent to the state and its residents. She continues to inspire us all to invest – in education, in people, in the future of the state, and, most importantly in each other."
Between lifetime giving and her current estate gift, 'Amazing Grace' has given more than $4.5 million to the University of Alaska. Recognized as one of the University's most generous supporters, she was named one of just three Philanthropists of the Century in February 2017.
The Schaible House sits on land donated by Grace and was built entirely with donations from private individuals and companies, primarily from the Fairbanks area. Designed by architect C.B. Bettisworth, the home is more than a private residence. One-third of the home was designed to accommodate public fund-raising events, community gatherings, and workshops. At the time of its construction in 1993, the University House was the most energy-efficient home ever built in the state, using state of the art building systems for the foundation, structural design, plumbing, heating, ventilating and electrical systems.
A thoughtful and generous donor, Grace gave to numerous programs at the University of Alaska. In addition to endowing five scholarships, Schaible also supported the UA Museum of the North expansion that was completed in 2005. She also bequeathed to the University her husband's polar bear art collection that included many bronzes, stone sculptures from Alaska Native artists, original oils, crystal, ivory, and porcelain figurines, and the stained glass polar bear door that is now a focal feature of the Schaible House.
Schaible grew up in Juneau, the youngest child of immigrants from Norway and Sweden. She graduated from the University of Alaska with a bachelor's degree in history in 1949, attended Yale Law School, and became Alaska's first female attorney general when Gov. Steve Cowper appointed her to the position in 1985.
She passed away peacefully in Fairbanks on June 9, 2017, at age 91.