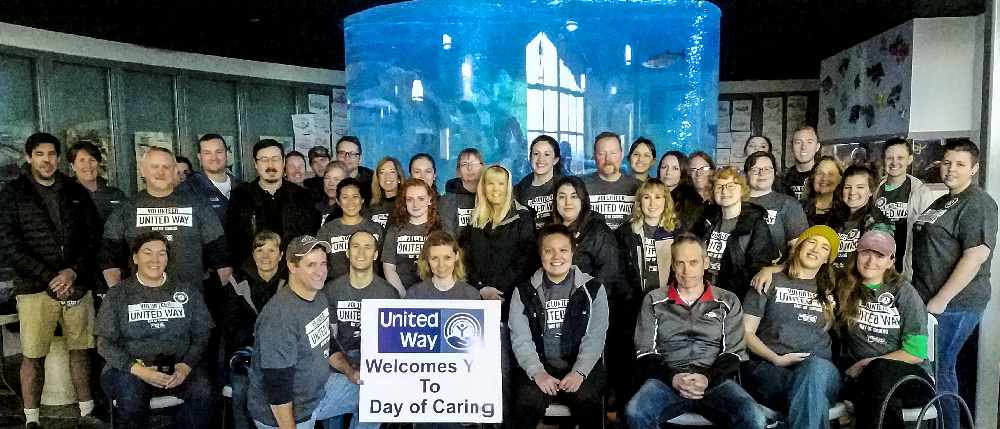 Juneau, Alaska (KINY) - United Way of Southeast Alaska is holding its annual Day of Caring in Juneau on Friday, Oct. 4.
Day of Caring is where local nonprofit agencies offer up a service project to be completed. Day of Caring provides an opportunity for residents, schools, and local businesses to volunteer their time to help their community.
In the 2018 event, over 55 volunteers were able to get a tremendous amount of work done for nine nonprofit agencies who serve the community of Juneau. A total of over 165 hours of time was donated by the volunteers from local Juneau businesses and members of city government.
United Way Board Chair and Southeast Regional Manager for GCI, Warren Russell said "he is very appreciative of all the organizations and employees that donated their time and energy to the effort last year and that the more boots on the ground doing great work for communities and organizations make him proud to be a part of United Way of Southeast Alaska."
Volunteers will receive a "LIVE UNITED" t-shirt along with a complimentary breakfast at DIPAC Fish Hatchery at 8 a.m. to kick off the event. After breakfast volunteers will have the opportunity to complete various service projects throughout their community.
Sign up online at unitedwayseak.org/2019-day-caring-0.
For additional information call 463-5530 or email at staff@unitedwayseak.org.