The University of Alaska is looking at cutting upwards from $75 Million from its budget for next fiscal year.
Posted Thursday, May 5th, 2016 1:56pm by Lance David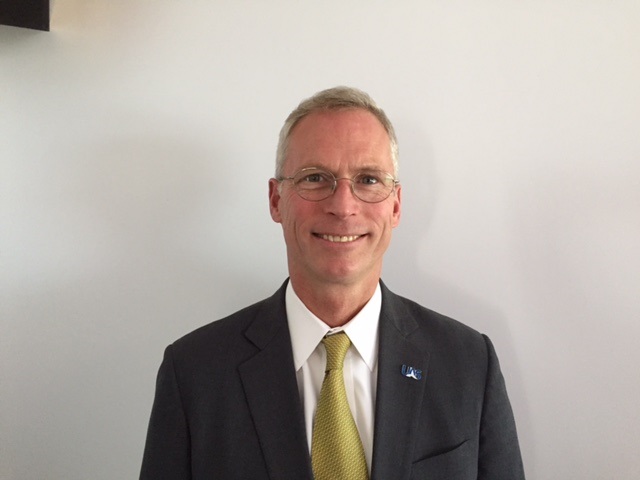 The University of Alaska is looking at cutting upwards from $75 Million from its budget for next fiscal year.
UAS President Jim Johnsen talked about that on Action Line Wednesday.
The cut amounts to $50 million in reductions in addition to $25 million in unfunded mandates.
"Everything is on the table, but the guidance that we provide at the campuses is to plan for the $300 million level," Johnsen explained. "If we get more than that, then we'll be able to reinvest in some things. We've got a $700 million deferred maintenance bill in our 400 buildings across the university system. The regents have established this at a very high priority, and there are a number of other areas they've said are high priority we want to keep investing in. I would commend the regents for looking at this issue very clearly with no regionalism; wherever they come from, they're looking at this from a statewide perspective. I think that's really positive, and that how it's got to be done."
We asked if athletic programs could be impacted.
"We are looking at them. There are costs there we're looking to trim, but they're very important and valuable in terms of community relations
and building support for the university in the community. It's also a great opportunity for student athletes to develop leadership skills However, we want to balance that tremendous benefit we get from those programs with their costs, so we're certainly looking at trimming costs."
The university's president was also asked about the possibility of a tuition rate increase.
"We're looking at it, no question about it. I met with the student government group last week and raised this with them; if nothing else I am open and transparent with our students on matters important to them. They understand the need for increasing tuition, and they also know the data. When we compare our tuition with the public university tuitions in the other 14 western states, we're under the median. Our tuition is very competitive."
According to Johnsen, UAS tuition could be raised by about 10% or so and remain below the median tuition.