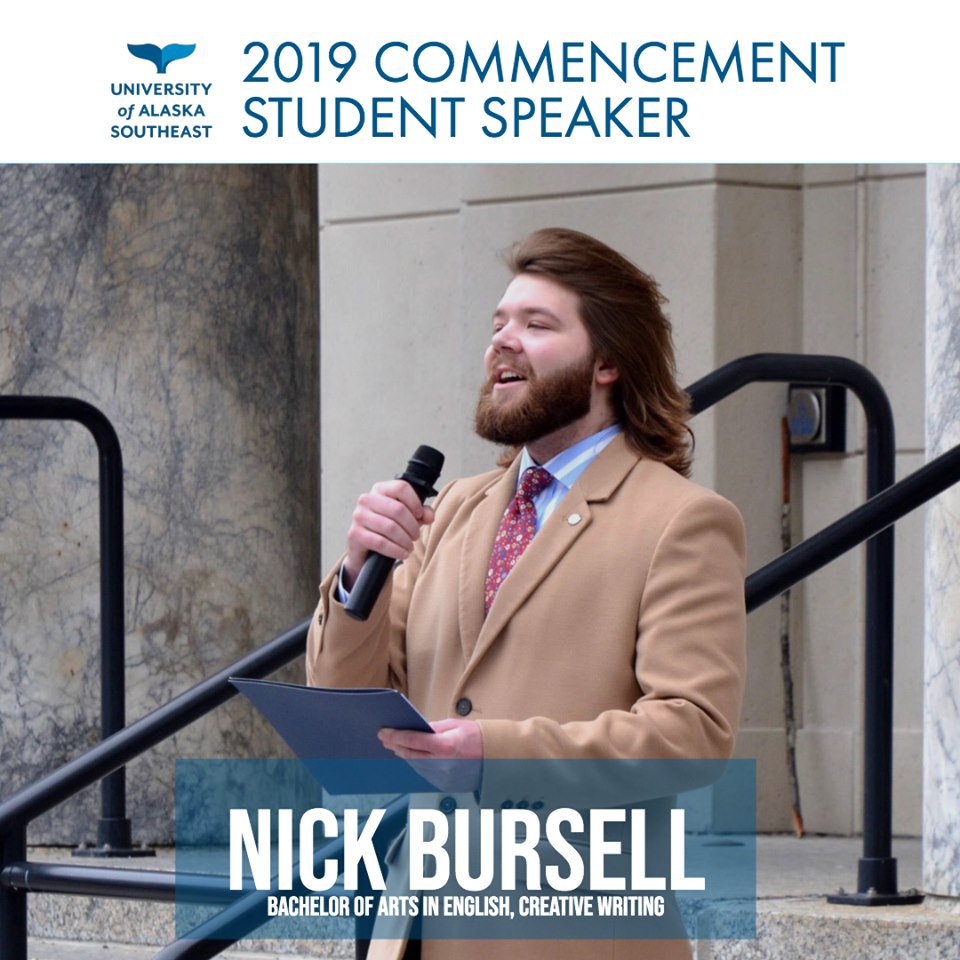 Juneau, Alaska (KINY) - Over 650 degrees and awards were handed out at the annual UAS commencement exercises on Sunday.
UAS Chancellor Rick Caulfield gave congratulations to all the graduates on hand, "It truly is a time of celebration. It is my pleasure to welcome all of you along with your families and friends who have supported you and are here today to help you celebrate this special day."
The University handed out an honorary doctorate of Science Degree to Richard Carstensen.
Meritorious Service Awards were issued to Cheryl Samuel, Alison Browne, Sally Smith, and Ms. Kathy Kolkhorst Ruddy.
Professors Ernestine Hayes, Dr. Katy Spangler, and Dr. Michael Steckle were honored upon their retirements.
Former Lt. Governor and Commissioner of Health and Human Services Valerie Davidson was the keynote speaker. She spoke about how much work and commitment it takes to get through college. She also touched on her own life experiences as a graduate of UAS.
She said all of the ancestors and the people of Southeast celebrate with the graduates, "I am so, so incredibly proud to see all of you here. I know some of you were full-time students, you did in four years, that is incredible."
She also said to each graduate that they have the potential to change the world and they should do their best to reach their goals and ambitions.
"In every chair, a leader. This means you don't have to be anointed, you don't have to have the exact right job or position to be able to contribute good things to the world. You are exactly who we need at this point in time."