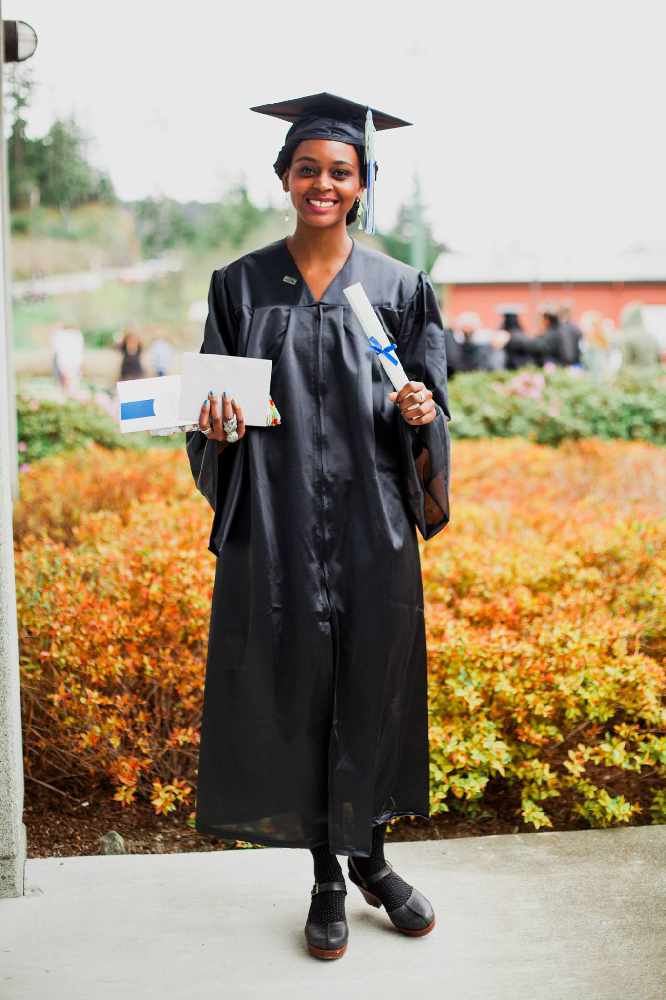 Alannah Johnson
Washington, DC (KINY) - Alannah Johnson of Juneau has been accepted into the Peace Corps and will depart for the Eastern Caribbean on July 1 to begin training as an education volunteer.
Johnson is the daughter of Alethea and Calvin Johnson of Southern California, and a graduate of Redlands East Valley High School in Redlands, Calif. She attended the University of Alaska Southeast in Juneau, where she earned a bachelor's degree in biology.
"I am inspired by the stories of other volunteers, which motivate me to want to teach other people how they can help themselves. I also enjoy learning new languages, meeting new people, and learning about their ways of living," said Johnson of her desire to join the Peace Corps.
Prior to joining the Peace Corps, she was involved in a wide range of volunteer and paid activities. She was an environmental researcher and peer advisor at UAS, an engineering intern for the U.S. Forest Service, a science journalist for the Alaska Coastal Rainforest Center, a glacier guide for Temsco Helicopters, a trail crew leader for the Student Conservation Association, and an environmental education instructor for the Orange County Department of Education in California.
During the first three months of her service, Johnson will live with a host family in the Eastern Caribbean to become fully immersed in the country's language and culture. After acquiring the necessary skills to assist her community, Johnson will be sworn into service and assigned to a community in the Eastern Caribbean, where she will live and work for two years with the local people.
"I am hoping to help children improve their literacy skills, and also connect with the natural world. I am also eager to learn about my community and its needs," Johnson said. "Although I consider myself a teacher, I am also always a student wherever my travels take me."
Johnson will work in cooperation with the local people and partner organizations on sustainable, community-based development projects that improve the lives of people in the Eastern Caribbean and help Johnson develop leadership, technical and cross-cultural skills that will give her a competitive edge when she returns home. Peace Corps volunteers return from service as global citizens well-positioned for professional opportunities in today's global job market.
Johnson joins the 27 Alaska residents currently serving in the Peace Corps and more than 1,052 Alaska residents who have served in the Peace Corps since 1961.