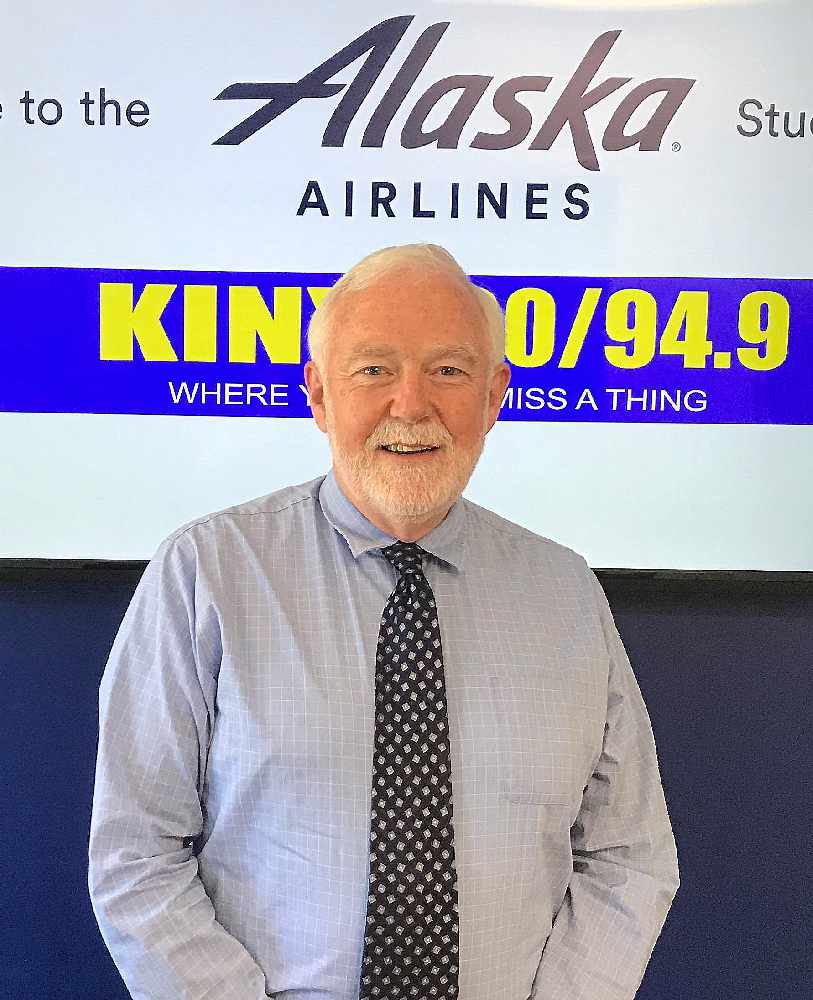 Juneau, Alaska (KINY) - Chancellor Rick Caulfield spoke about how proud he is about students and the University of Alaska Southeast at the weekly luncheon of the Greater Juneau Chamber of Commerce.
Chancellor Caulfield said the UAS mission is to serve students, and build an Alaska workforce.
The enrollment was 2,561 students. 72-percent are part time, 66-percent female, 19-percent Alaska native, and the median age is 26. 51-percent of students earn credits online.
They employ 299 people, have an annual general fund budget of $24 million, and a $33 million annual payroll here in southeast Alaska. About 200 hundred employees live here in Juneau.
650 degrees and awards were handed out this month at annual commencement exercises in Sitka, Ketchikan and Juneau.
Caulfield said the education they provide is affordable, flexible, friendly, and safe. He emphasized UAS has a quality faculty and staff that provides hands on learning and research.
UAS degree programs include areas that produce skilled workers for southeast Alaska. They include business administration, accounting, teacher education, marine biology, social sciences and in healthcare. They currently are undertaking a healthcare workforce survey across the region.
The plan is complete for the Auke Bay Marine Center but is on hold until the state budget is clarified.
They want to increase enrollment. Numbers have been flat for the past few years. They have focused on contacting local people that have some college education but never finished school. They have also reached out to community colleges in the pacific northwest for students interested in finishing up at UAS.
A partnership with Hecla Greens Creek and Coeur/Kensington Mine has helped 285 students in mining occupations and operations since 2011. 54 students completed the Hecla Mining Academy.
The program with the US Coast Guard Alaska began last year and is paying dividends.
The Northwest Coast Arts Partnership with Sealaska Heritage Institute and the Central Council Tlingit and Haida Indian Tribe has also proven successful.
Another program with the Juneau School district helps incoming students better ready to handle a college academic course load.
The current budget challenge continues. The Governor proposed a budget reduction of 41%. The UA budget has been reduced by $195 million in the past five years. UAS has seen a reduction of 13% over the past five years.
The legislature proposed funding the university at $322 million which is just a $5 million reduction from fiscal year 2019. Doubling tuition would raise $140 million.
Caulfield said it would be very tough for the University to reach the level of cuts proposed by the Governor.
"A 41% reduction is breath taking... it is difficult to imagine," Caulfield added.
Chambers of Commerce leaders across the state have come to the support of the University during the budget discussions.
In other announcements at the luncheon;
Alaska Airlines was ranked highest rated airline in customer service in rankings from J.D. Power for the 12th consecutive year.
The 29th annual Gold Rush Days are scheduled for June 22-23 in Savikko Park.