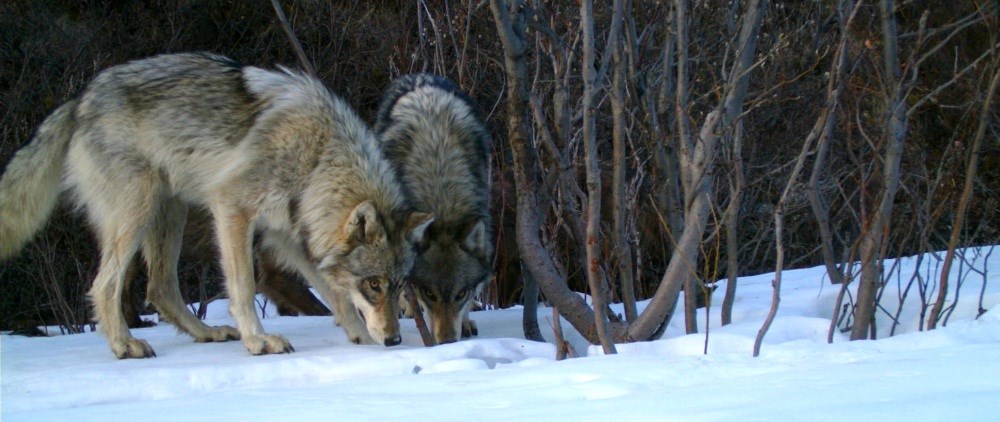 Juneau, Alaska (KINY) - Defenders of Wildlife and other groups expressed concern after 165 wolves were harvested by trappers on Prince of Wales Island this season.
It was a record number for the annual wolf harvest.
The groups wanted the U.S. Forest Service to reevaluate its current wolf management policy.
Pat Lavin, with Defenders of Wildlife, said the letter asked the forest service to re-engage on wolf management on the Tongass.
"The forest service has an obligation to ensure a viable population of wildlife including wolves."
Lavin said there is concern about the viability of the wolf population. He called the trapping level unprecedented.
"That was the impetus to write the letter to ask the forest service to return to active management of wolves."
Lavin said the forest service intends to re-engage wolf issues in light of the trapping level that was announced and also participate in the design of the trapping season.
He said he was not sure if there will be a hunting or trapping season this upcoming year.
Tom Schumacher, Regional Supervisor of the Division of Wildlife with the Alaska Department of Fish and Game, said they haven't been able to estimate the abundance of wolves recently. The last estimate was 2013.
He admits the harvest this past season was very high. We acknowledge that it would be unsustainable if maintained over several years.
He noted an average of over 90 wolves were harvested each year in the 1990s.
"The Prince of Wales population is productive and resilient. What we had this year was probably higher than what we want to continue having," he added.