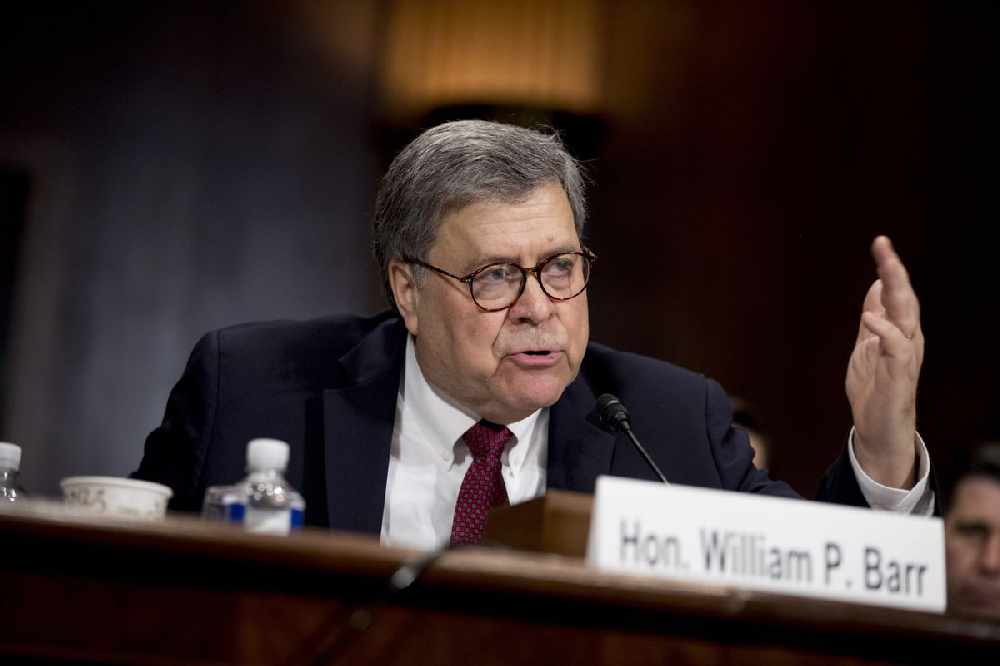 U.S. Attorney General William Barr.
Anchorage, Alaska (KINY) - U.S. Attorney General William Barr will participate in an Alaska Native Justice roundtable in Anchorage on Wednesday, the Department of Justice said Tuesday.
According to the Anchorage Daily News, Barr will participate in the meeting on justice issues affecting Alaska Natives at the Alaska Native Tribal Health Consortium at 1:45 p.m. Wednesday, the announcement said.
In April, Barr said he planned to come to Alaska to meet with members of the Alaska Native community about public-safety issues in rural Alaska.
"I think Alaska Native women face unacceptably high rates of violence in very remote areas and I've actually scheduled a trip up to Alaska specifically to visit some of these communities," Barr told a Senate committee.
Sen. Dan Sullivan, R-Alaska, said he and Sen. Lisa Murkowski, R-Alaska, will be hosting Barr on his trip to Alaska.
Last month, both Sullivan and Murkowski had pressed Barr on visiting Alaska to learn about the unique public safety challenges facing the state, including high levels of violence against Alaska Native women. Sullivan said his office will host the round-table on Wednesday.
A recent investigation by the Anchorage Daily News and ProPublica found that one in three Alaska communities lack local police.
Alaska is the first state Barr is visiting for official business since he became the nation's attorney general, Sullivan said.
Barr's visit to Anchorage on Wednesday will include multiple meetings, including with law enforcement officials, Native leaders and others.
On Thursday, Barr will travel outside Anchorage as his trip in the state continues, Sullivan said. Details of his travel outside Alaska weren't immediately available.