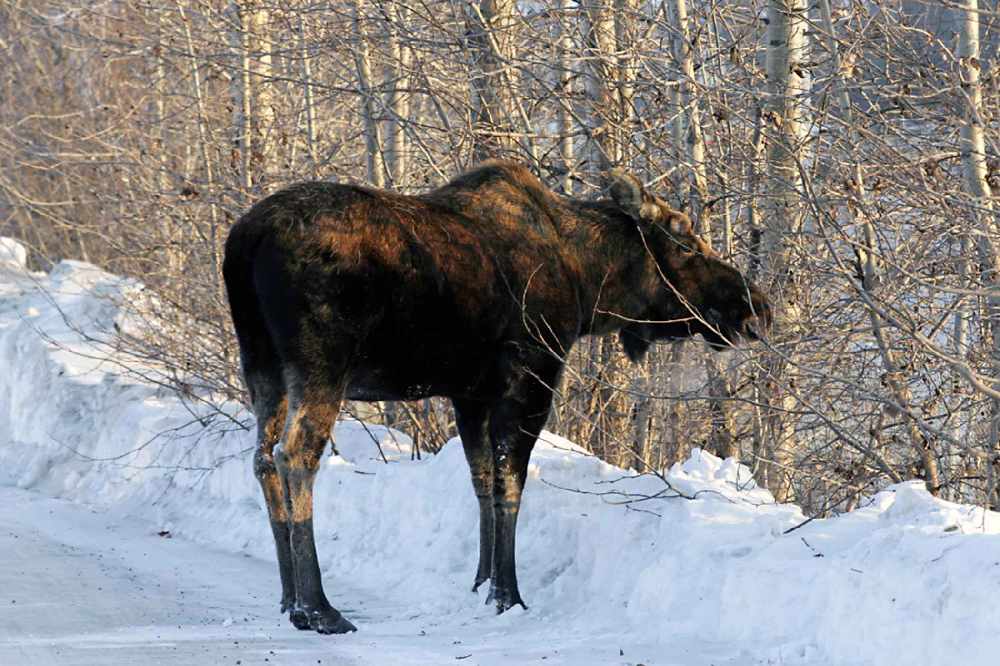 Trapper Creek, AK (KINY) - Two moose were hit late last week in Trapper Creek, according to Alaska State Trooper dispatch reports.
Alaska State Troopers reported that on Thursday around 10pm a vehicle struck a moose at approximately mile 117 of the Parks Highway. Sophie Snow, age 31 of North Pole, was on the southbound side, where she hit the moose with her 2015 Toyota Highlander. Snow was transported to the Mat-Su Regional Medical Center for injuries.
On Saturday around 11:30pm, Troopers responded to a crash at mile 9 of Petersville Road. Charles Bucolo, age 19 of Eagle River, hit the animal with his 2016 Ram 1500. Bucolo was not reported to be injured.
In both accidents, a local charity was contacted to salvage the meat from the moose.