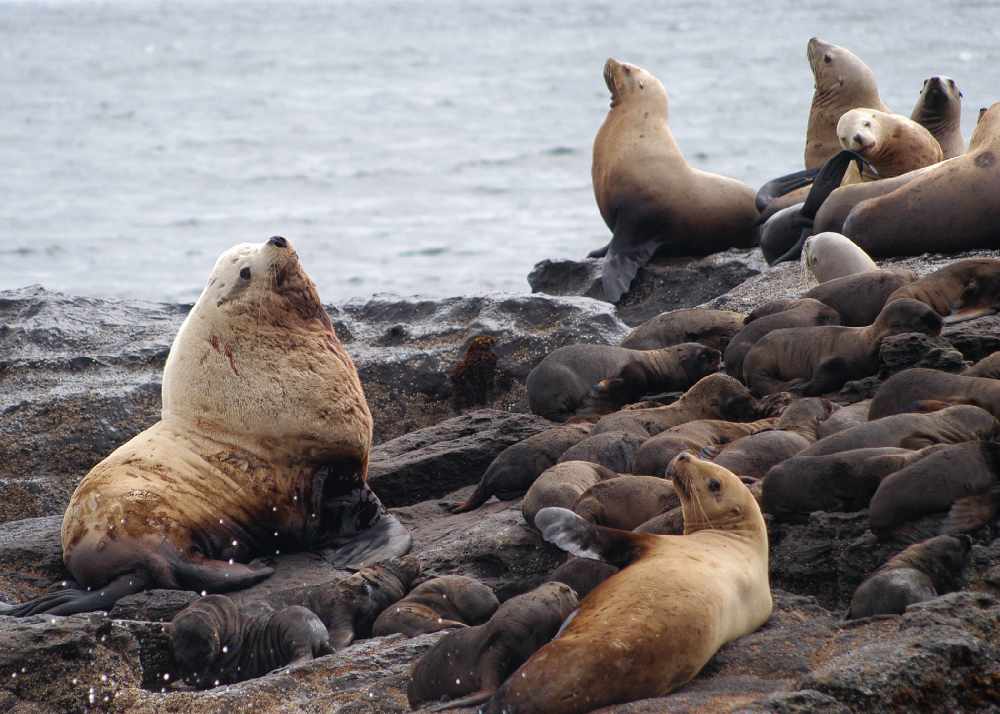 Juneau, AK (KINY) - Two Alaskan men were charged in a case regarding 15 Stellar sea lions found dead during the opening of the 2015 Copper River salmon season.
Coming from a press release from U.S. Attorney Bryan Schroder's office:
Jon Nichols, 31-years-old of Cordova, who was captain of the Fishing Vessel Iron Hide, and Theodore "Teddy" Turgeon, who is 21-years-old from Wasilla, and who was a deckhand on that ship at the time of the offenses, were both charged with killing the sea lions with shotguns, making false statements, and obstructing government investigation.
Stellar sea lions are protected by the Nature Mammal Protection Act and are listed as an endangered species for the geographic area where the shooting occurred.
According to the indictment, the incident occurred in the first few weeks of the salmon gillnet season that opened on May 14th 2015, where 15 Stellar sea lions were found dead along the sand bars at the mouth of the Copper River fishing district. It is alleged that between May and June of 2015, Nichols directed his crew to use a shotgun kept aboard the vessel and shoot the sea lions while they were out fishing. At times, Nichols would shoot the animals himself and sometimes drive the F/V Iron Hide.
Further investigation alleged that Nichols and Turgeon obstructed the investigation by hiding the shotgun and coordinating false stories between crew members. Turgeon is also charged with making false statements to a NOAA law enforcement agent, and Nichols is charged with obstructing and attempting to obstruct a grand jury investigation by continuing to have his crew not provide accurate information.
NOAA, Office of Law Enforcement (NOAA OLE) conducted the investigation leading to the indictment in this case. This case is being prosecuted by Assistant U.S. Attorney Aunnie Steward.
An indictment is only a charge and is not evidence of guilt. A defendant is presumed innocent and is entitled to a fair trial at which the government must prove guilt beyond a reasonable doubt.