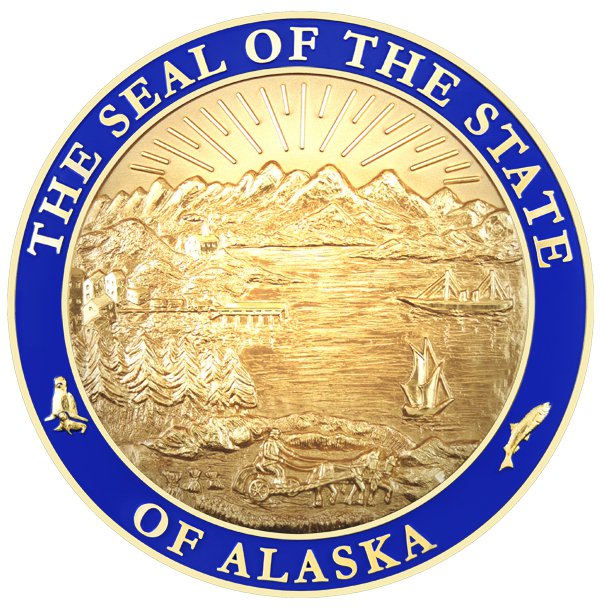 Juneau, Alaska (KINY) - Department of Administration Commissioner Kelly Tshibaka has informed state employees on the dos-and-dont's this election season.
Commissioner Tshibaka sent the email on Thursday, Aug. 13 to all employees of the State of Alaska.
"As we approach the August primary and November general election, political activity is increasing," Tshibaka wrote. "Elections provide us with an important voice in our democracy. They are critical to maintaining a free, open, and just civil society. During an election season, it is important for all of us to remember that as employees of the State of Alaska we must follow certain codes of conduct. As employees of the State, we are prohibited by Alaska Statute from using the State email system or resources for partisan political purposes and from promoting partisan preferences during work or official state business."
Tshibaka also informed employees that if they receive a partisan political email message soliciting a response, they may reply that Alaska Statutes prohibit them from the use of State of Alaska resources for partisan political purposes and ask the sender to discontinue further messages concerning campaign activities.
"Along the same line, Alaska Statutes stipulate that employees must refrain from displaying partisan web sites or email messages and from wearing or displaying political buttons or clothing while at work," Tshibaka wrote.
Alaska Statute provides that a state employee may be a member of a national, state, or local political party, take part in a political campaign and express political opinions.
However, while engaged in official business, a state employee may not display or distribute partisan political material.
Classified employees may not take an active part in the management of a political party above the precinct level; a person may not require an assessment, subscription, contribution, or service for a political party from a state employee and a person may not seek or attempt to use a political party endorsement in connection with an appointment or promotion in the classified service.
An employee in the classified or partially exempt service who seeks nomination or becomes a candidate for state or national elective office must immediately resign any position held in state service.
A state employee, whether in the classified, partially exempt, or exempt service, may not campaign on behalf of a political candidate on government time.