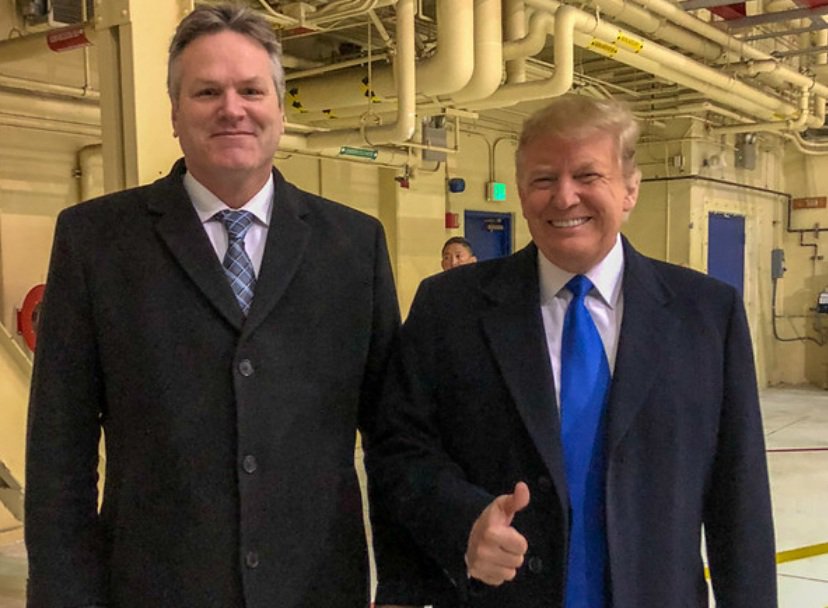 Juneau, Alaska (KINY) - Former President Donald Trump has endorsed incumbent Governor Dunleavy for his 2022 election bid but is forbidding Dunleavy from endorsing an incumbent U.S. Senator.
Trump had praised Dunleavy for being a strong and consistent conservative, "I was proud to endorse his first run for Governor, and I am proud to support his relection, too," he wrote in a release.
However, with the endorsement comes a condition, that Dunleavy does not endorse current U.S. Senator for Alaska, Lisa Murkowski.
"He has my Complete and Total Endorsement but, this endorsement is subject to his non-endorsement of Senator Lisa Murkowski who has been very bad for Alaska, including losing ANWAR, perhaps the most important drilling site in the world, and much else," he further wrote. "If Mike endorses her, which is his prerogative, my endorsement of him is null and void."
Murkowski is the only Republican senator who voted to convict Trump at his impeachment trial to face reelection next year. She was censured by the Alaska Republican Party for her vote to convict, but the National Republican Senatorial Committee endorsed her. In July, the Alaska Republican State Central Committee endorsed challenger Kelly Tshibaka, a former commissioner of Alaska's Department of Administration.