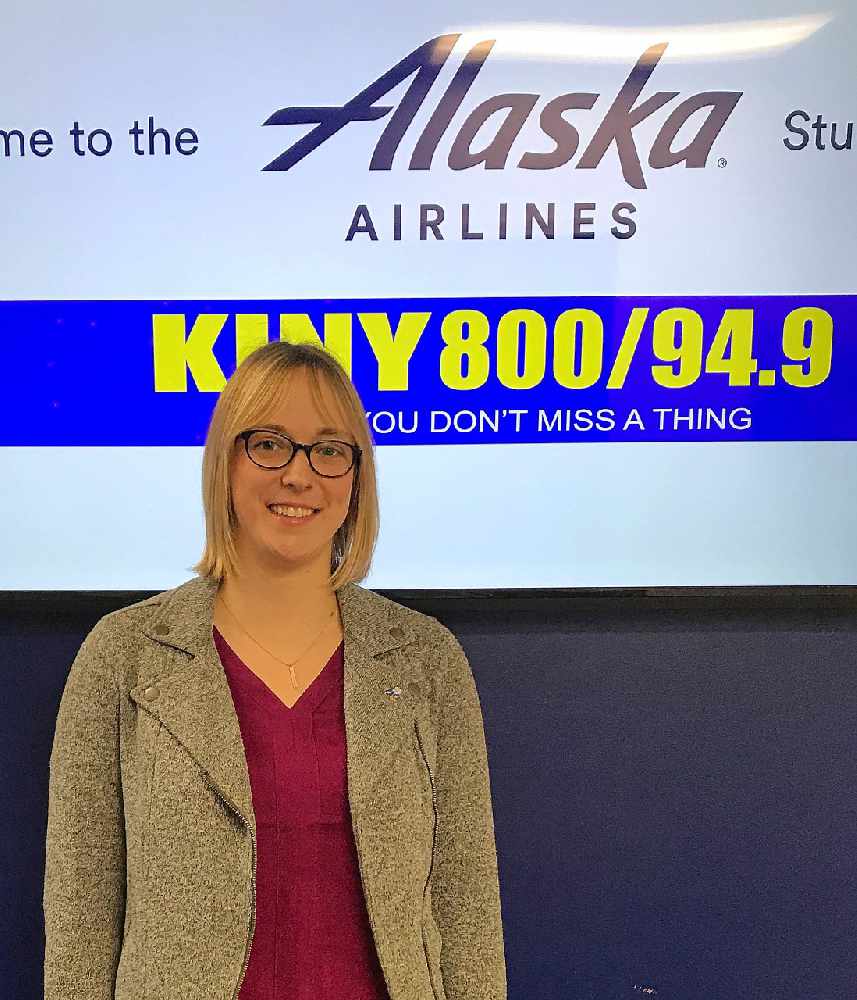 Carole Triem
Juneau, Alaska (KINY) - Incumbent Juneau Assembly Member Carole Triem officially announced her intention to run for her third term while a guest on Action Line.
Triem first ran and was elected to a one-year term in 2018, and then was re-elected in 2019 to a three-year term. After being asked why run, she said the issue of housing in the capital city spurred her bid.
"The current housing crisis is big on my mind," she said. "I want to stay on the assembly to keep working on that, I think we've just started to create some momentum and what we're doing there. So I want to see that through and see what we can do to move the needle on the housing situation."
The future of the budget was another factor.
"I'm looking at the budget and kind of a long-term view, I was the first millennial elected to the assembly, and I'm still actually the youngest assembly member. So I'm looking at the future in terms of decades, and I want to see us spend our money a little more responsibly. I wasn't super happy with some of the decisions the assembly made in the last year with regards to the budget, so I'd like to stick around and see if I can have some influence there," she said. "I think if we continue the way things have been relying on kind of these influxes of money, either from the Federal pandemic relief that we got, or with what the state decides to do with school bond reimbursement, that has kind of been a windfall for us. And I just don't want us to be dependent on getting those windfalls at regular intervals, because that's not within our control. So I think we should be budgeting for the money that we have that's within our control."
Triem said that she is against the upcoming ballot question asking voters to repeal the mandatory sales disclosure ordinance.
"The way it was explained is that this is actually going to make property taxes fairer, especially for people in the middle class, because the assessor's office doesn't have good information, especially for those higher value properties, and having this additional piece of information that they'll use is going to make everything just so much more fair, and it's really going to actually ease the property tax burden of the middle class in particular," she said. "And that is what swayed me to vote for the ordinance, and I still support it."
Triem said the accomplishment she is the proudest of during her term was in April of 2020 when the city propped up an emergency loan program for businesses in response to the COVID pandemic closures, before state and federal assistance came out.