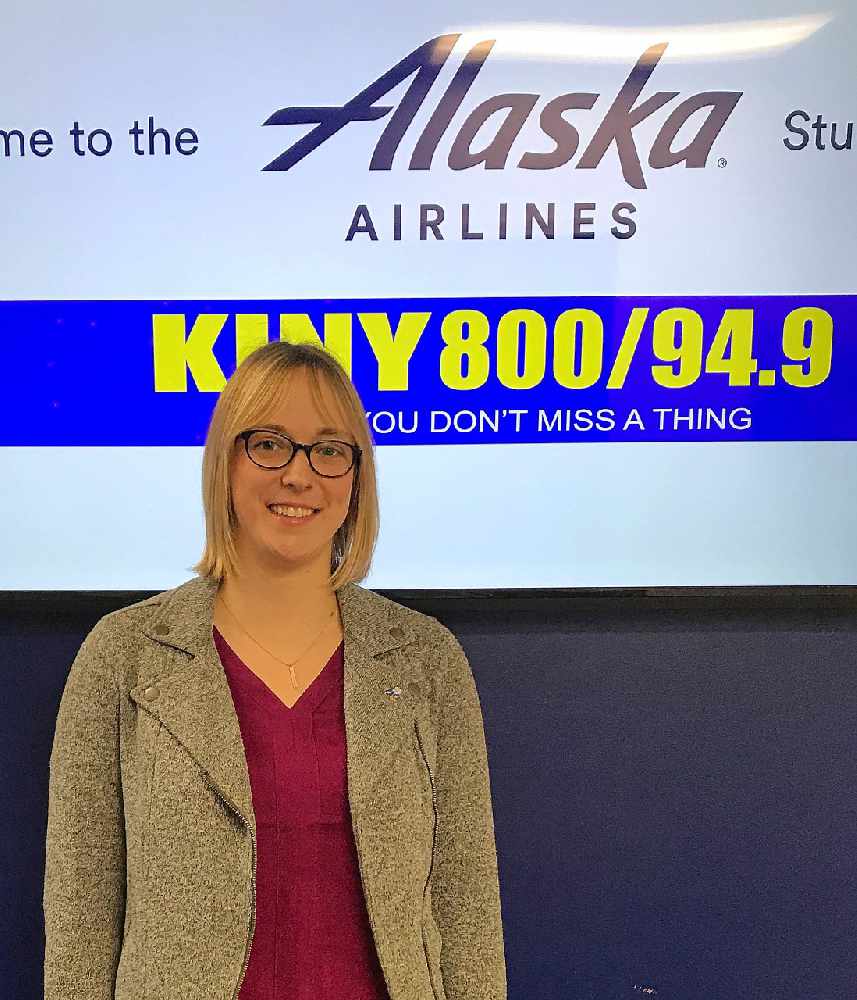 Juneau Assembly member Carole Triem
Juneau, Alaska (KINY) - Juneau is now counting the ballots from its second by mail election with the help of the Municipal Clerk's office in Anchorage.
Assembly member Carole Triem was asked on Action Line how she thinks the new voting process has worked for Juneau. "I think it's going well. I'm glad we have made a decision on what we'll do moving forward. Obviously this year was another kind of interim year where we're counting on the Anchorage muni to help us out but next year we'll have it all self contained here in Juneau. We'll be able to control the process from start to finish."
Triem added she was convinced to support going to by mail elections on a permanent basis and supporting the funding to do so because of the increased turnout that occurred in last year's initial by mail balloting.
The $700,000 appropriation buys the equipment necessary for Juneau to count the ballots here. It also pays for renovation of a portion of the CBJ Thane Warehouse to house the equipment.