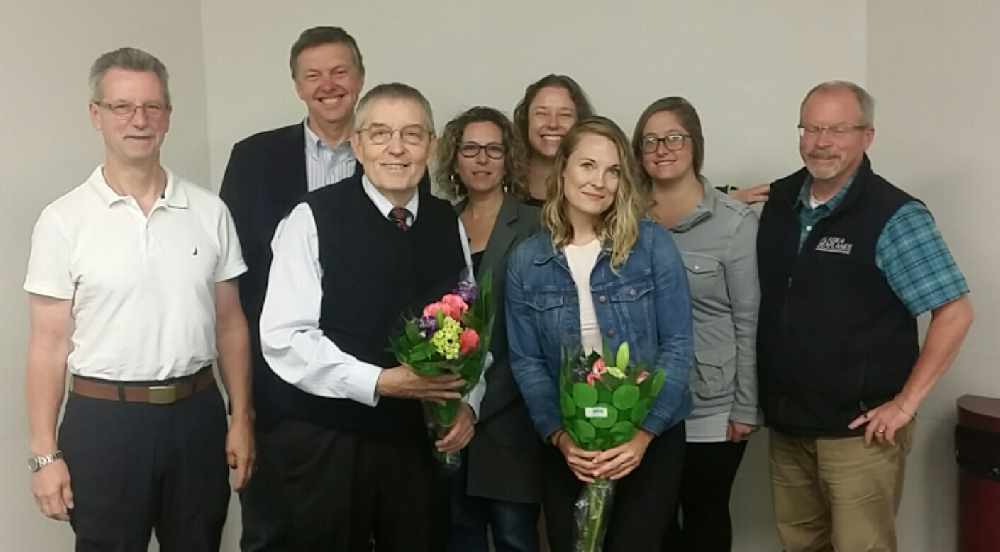 Steve Hamilton and Gin Anderson honored for service
Juneau, Alaska (KINY) The Travel Juneau Board recognized Steve Hamilton (Westmark Baranof Hotel) and Gin Anderson (Treetop Tees) for their service as directors.
Hamilton who'll retire in September and move to Palm Springs, was first elected to the board in 2005, and served as Vice-Chair and Chair. He has served faithfully as ex-officio since then.
Anderson, whose plans include more family time down south and singing in the upcoming opera, "The Princess Sophia," was first elected in 2012, and served as Treasurer and Vice-Chair. We will miss Steve and Gin's hard work, insights, and great perspectives on the visitor industry in Juneau.
The Travel Juneau Board honored the pair at the regular meeting held August 16th.