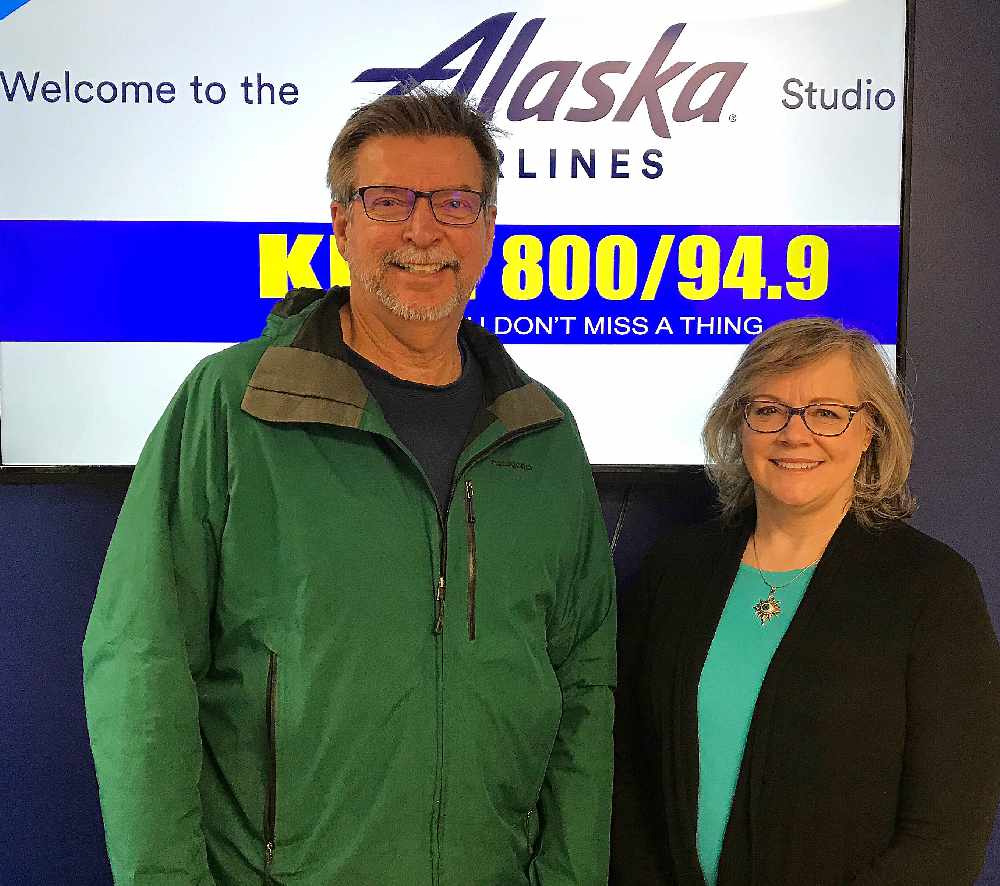 Kirby Day (left) and Travel Juneau Executive Director Liz Perry.
Juneau, Alaska (KINY) – Travel Juneau, the destination marketing organization for Alaska's capital city, announces the election of Kirby Day, McHugh Pierre, and Reecia Wilson to its board.
Day, Pierre and Wilson were elected at the board's regular meeting on June 20 and will take the seats of outgoing directors Valerie Kelton, Sarah Lowell, and Carl Ramseth.
Day is Manager of Port Operations for Holland America Group and directs the Tourism Best Management Practices program. Wilson owns and operates Juneau Waterfront Restaurants, and Pierre is Vice President/Alaska Operations for Goldbelt, Incorporated.
Incoming board chair Richard Burns noted, "We are delighted to welcome Reecia, Kirby, and McHugh to the Travel Juneau Board. Their great depth of experience in the visitor industry and commitment to the Juneau community will be invaluable."
Officers for the Travel Juneau board will be elected at the July 18 meeting.
Travel Juneau (Juneau Convention & Visitors Bureau) has served the city since 1985 to market Juneau to conventions, meetings, and travelers. More information can be found at TravelJuneau.com.