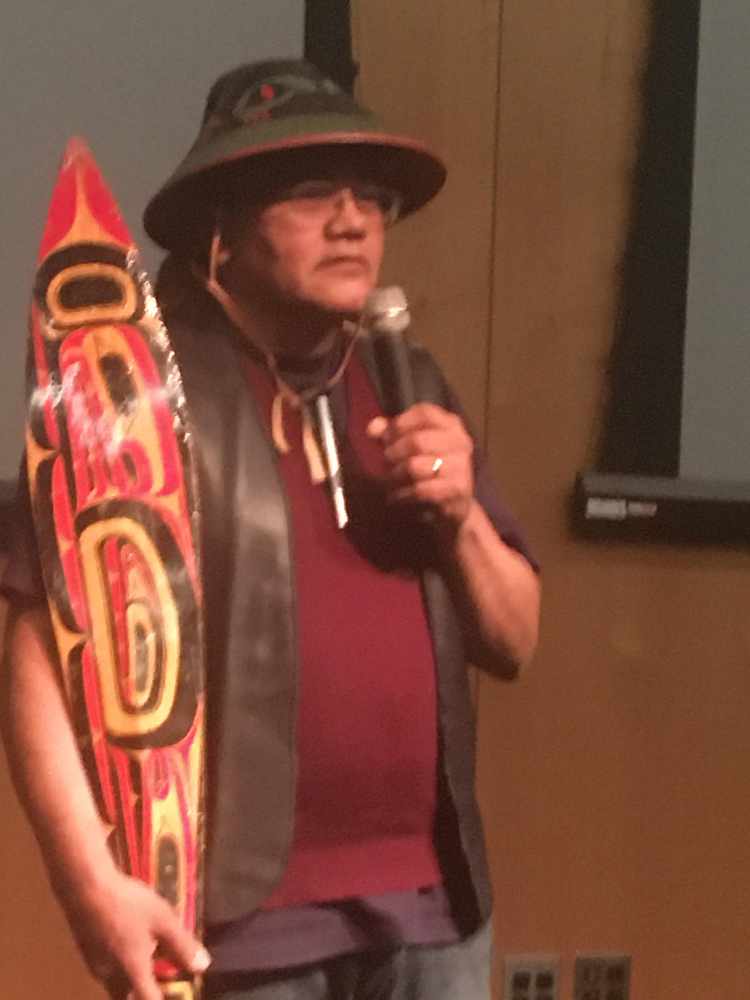 Master Carver Wayne Price
Juneau, Alaska (KINY) - A healing totem and Native screens are set to be revealed at Twin Lakes next week.
AWARE, Tlingit & Haida, the Wooshkeetaan and L'eeneidi A'aakw Kwa'an are inviting the public to the unveiling of a healing totem pole and screens by Tlingit master carver, Wayne Price.
The unveiling will take place on Oct. 1 at noon at Twin Lakes, near the parking lot. A reception will follow at Elizabeth Peratrovich Hall.
"The healing totem and screens are the first of their kind, and the healing that they offer to individuals, families, and communities is extremely meaningful and significant," said AWARE's Saralyn Tabachnik. "We hope and anticipate that the healing energy will emanate and be felt by all of us."
The totem and screens will honor survivors and victims of domestic violence and sexual assault, missing and murdered indigenous women, their families, and communities.