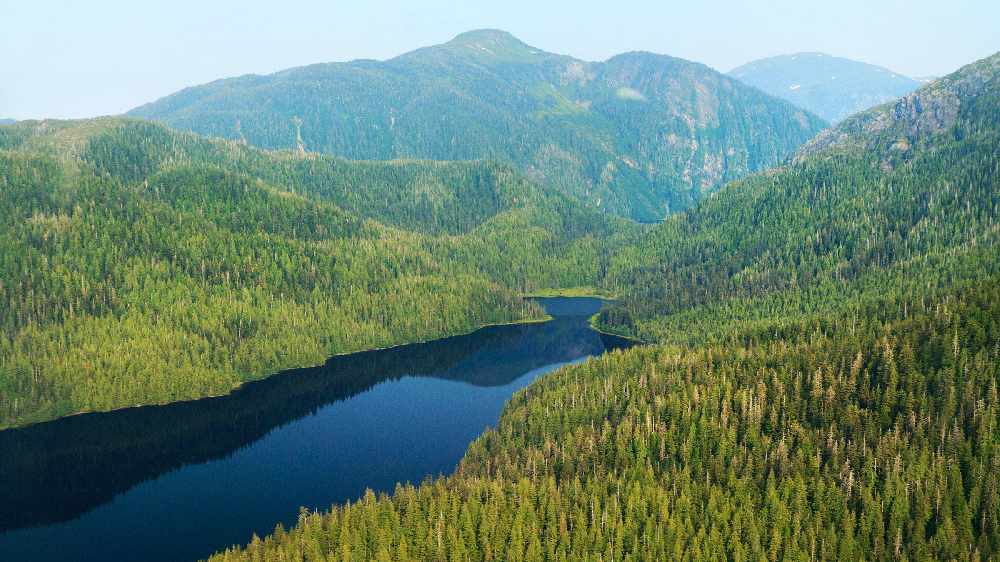 Photo courtesy of the Alaska Region of the U. S. Forest Service
Juneau, Alaska (KINY) - The underlying factor for the report is to help federal and state forest managers make the transition from old-growth.
Chris Maisch is the forester for the State of Alaska and director of the State Division of Forestry. He said the report was one of the key recommendations that came out of the Tongass Advisory Committee that was formed to help work on the 2016 plan for the national forest in Southeast Alaska.
At the time, he said they did not have good inventory information on young growth timber and this is one of the primary recommendations out of that effort. He added that the report sets the stage for moving on to the next steps.
Jay Anderson, the Recreational, Heritage, Lands, and Minerals Staff Officer for the Tongass National Forest Service, talked about the next step. He said the report does not produce a sustained yield analysis. He said the Forest Service will now work to figure out how much volume over time from that known acreage can be managed on a given rotation. He added that they will work on that figure with their state partners.
The report is available here.