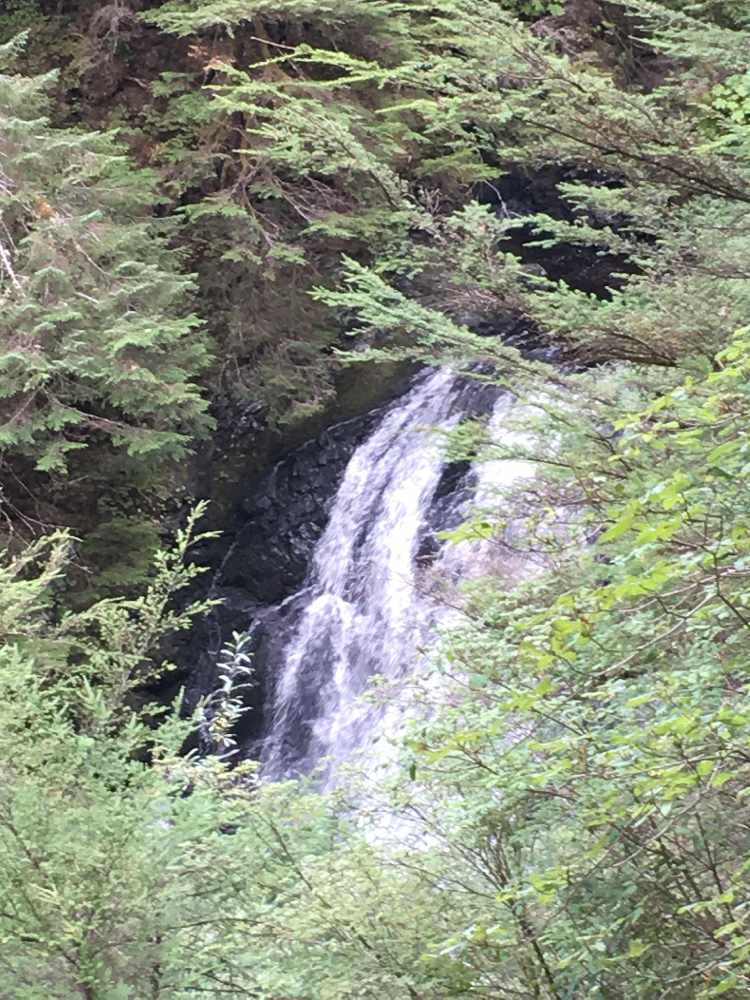 A waterfall in the Tongass National Forest. (Photo credit to Charles Murphy.)
Washington, DC (KINY) - A non-partisan group said a study showed losses in the timber program over a 20 year period.
Taxpayers for Common Sense calculates the forest service's losses through road building and timber sales.
Every year, the USFS prepares and conducts sales for the rights to harvest millions of board feet of timber from the Tongass. These sales have historically generated less revenue than the USFS spends to administer them, resulting in large net losses for U.S. taxpayers.
The report says the average net loss has been about $30 million annually over the past 20 years.
The Forest Service has to study the environmental impacts of the timber sales, take the time to pick out appropriate timber stands and in some cases pay for roads to facilitate these harvests, the study revealed.
The group cites a 2016 report by the Government Accountability Office detailing the average annual cost of the Tongass timber program without factoring the cost of building access roads.
The group projected a net loss of at least $180 million despite the forest service projecting the availability of an additional 300 million feet of boards in the next four years.
The Tongass currently covers 16.8 million acres and is the nation's largest forest.
Group Vice President Autumn Hanna said she expects the Department of Agriculture Secretary Sonny Perdue to propose an Alaska specific roadless rule soon. She said this won't help the economics and would only increase the economic losses from timber sales.
Audio by Vice President of Taxpayers for Common Sense Autumn Hanna.