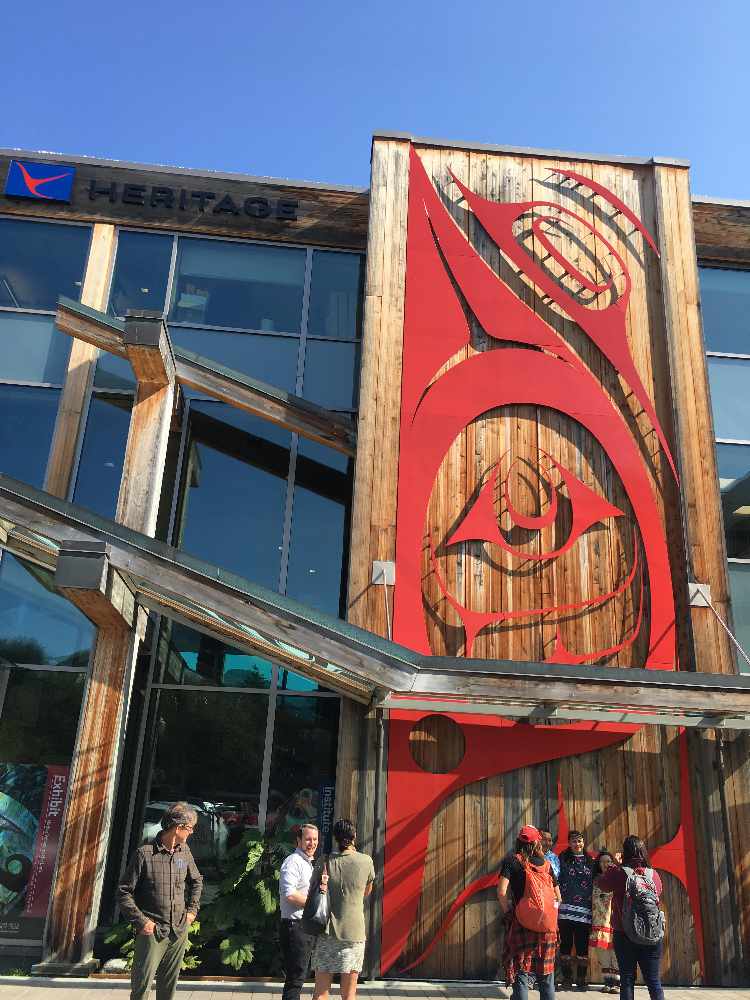 Sealaska Heritage Institute's Walter Soboleff Building.
Juneau, Alaska (KINY) - A release ceremony for the "Raven Story" stamp, previously unveiled in November of last year, will be held Friday by the U.S. Postal Service and Sealaska Heritage Institute.
The ceremony is scheduled at 11 am, Friday, July 30th in front of Sealaska Heritage Institute's Walter Soboleff Building at 155 S. Seward St. in Juneau. The ceremony will also be streamed live through the Institute's YouTube.
The Stamp was designed by Rico Lanáat' Worl, a Tlingit and Athabascan social designer, as well as an artist with training in anthropology. Antonio Alcalá, who served as art director on the project, reached out to Worl about creating the stamp after seeing his work for sale at the National Museum of the American Indian gift store in Washington DC.
The Stamp is the first one ever illustrated by a Tlingit artist, and is inspired by the traditional story of Raven setting free the sun, the moon and the stars. Worl depicted Raven just as he escapes from his human family and begins to transform back into his bird form.
"Many depictions of this story show Raven with the Sun in his mouth representing the stealing of the Sun. I was trying to showcase a bit of drama," Worl said. "The climax of the story is after Raven has released the sun and the moon and has opened his grandfather's final precious box, which contained the stars. In this design I am imagining Raven in a panicked state of escape, transforming from human form to raven form and holding on to as many stars as he can while trying to escape the clan house."
Worl called the depiction an exciting moment of humanity for Raven, who is a powerful being much of the time.
"I think it's a moment we all feel at times. A moment before we accomplish a goal when we may feel frazzled and have trouble holding everything together in our hands, while trying to accomplish multiple goals at the same time. Even the greatest among us experience the moment that is on the cusp between accomplishment and failure."