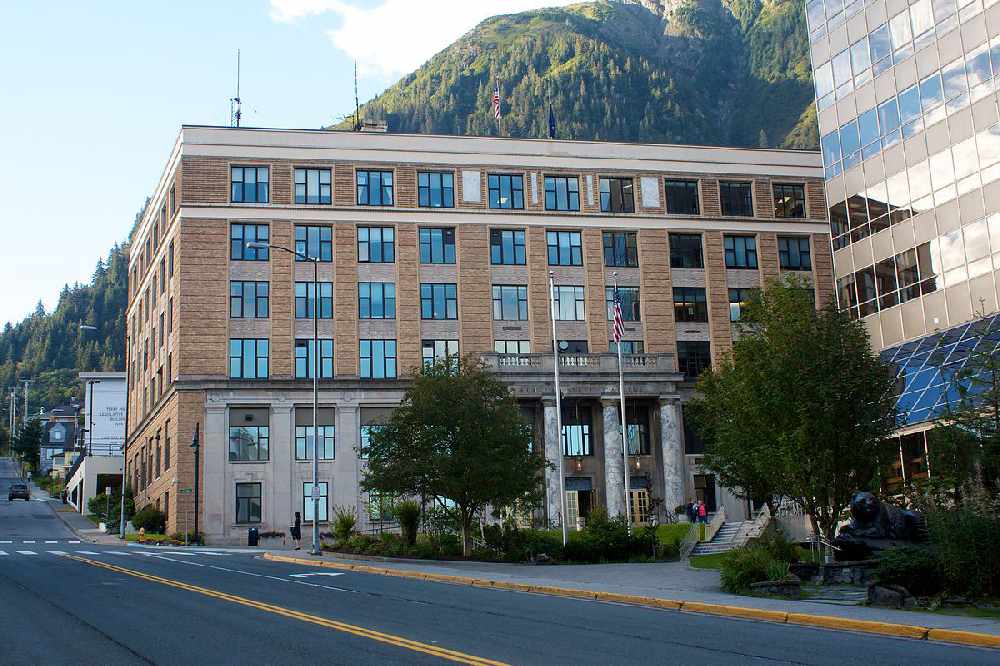 Juneau, Alaska (KINY) - The Alaska State Legislature passed a citation Wednesday honoring Alaska's Tlingit code talkers for their exemplary military service and the crucial role they played in helping to end World War II.
The citation, which posthumously honored Tlingit code talkers Robert Jeff David, Sr., Richard Bean, Sr., George Lewis, Jr., and brothers Harvey Jacobs and Mark Jacobs, Jr., passed with family members of the men and Native leaders watching from the House and Senate galleries.
Sen. Jesse Kiehl called it ironic that the Tlingit code talkers, who were punished in school as children for speaking their Native tongue, were later called upon to use Tlingit to save American lives.
"When wartime came, when they answered their nation's call, it was in part their languages, their cultures and their connections to one another that was such a strength, that saved so many American service men and women and helped us to be victorious," Kiehl said from the Senate floor.
"Their story is a testament to the ingenuity, nobility, and bravery of Alaska Native people and highlights the importance of preserving the Tlingit language," said Senate Majority Leader Mia Costello.
During the war, the Japanese had cracked every code the United States used, but when the Marines turned to Navajo, Tlingit, and other Native American recruits to develop and implement a secret military language, they created the only unbroken codes in modern warfare and helped assure victory for the United States over Japan in the South Pacific.