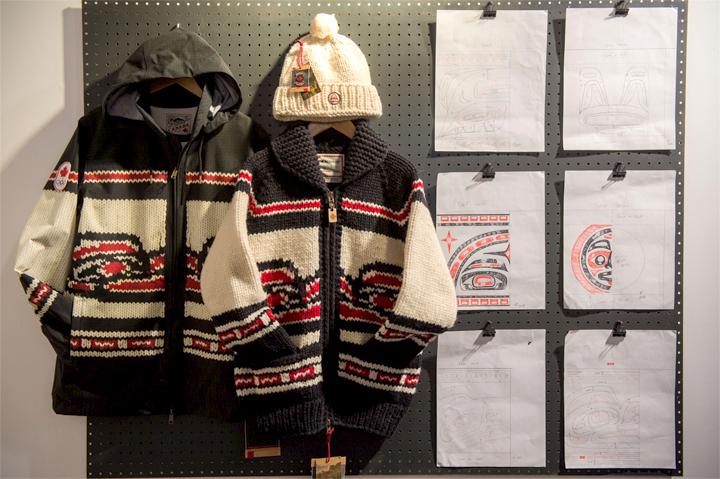 Picture used with permission by the Granted Sweater Company
Tlingit Artist Corrine Hunt is Featured by Team Canada
Folks watching the winter Olympics this year may have noticed a familiar raven pattern in the Canadian Snowboarding Team's Uniform. Designed by Tlingit artist Corrine Hunt, the jackets are made by the Vancouver based Granted Sweater Company, which offers a hand knitted version of the Canadian Teams coat.
Some of Corrine Hunt's most notable recent works include designing the logo for the World Peace Forum in Vancouver in 2006 and the Medals for the 2010 Olympics held in Canada.
This year, Alaska is sent more athletes to compete in the Olympics than any other on record, including Logan and Reese Hanneman, Skiers from Fairbanks, Rosie Mancari, a snowboarder from South Anchorage, and Keegan Messing from Girdwood, who is competing as a figure skater for the Canadian Team.