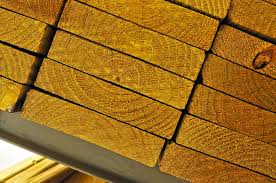 Haines, Alaska (KINY) The University of Alaska is interested in a deal with an international firm to harvest 13,000 acres of timber in the Haines area.
Borough Manager Debra Schnabel said the project could have impacts for years, "That sale would take place over a 10 year period. There are many people, that includes the Assembly, that are interested in the details and are concerned about the impacts of such a magnificent logging operation."
The timber industry has not been active in Haines since the 1960s and 1970s. "It would bring back a timber industry theoretically if it panned out," continued Schnabel. "13,000 acres would be impacted. It is larger than any state plan for timber harvest than we have ever seen."
Schnabel said the Assembly is formulating a position and a response for this project. "The University of Alaska has noticed the community and everyone that they have been approached for the possible sale. A contract hasn't been set up or made. There is a comment period open until April 19th."
One area of concern for Haines is the Lutak dock which has fallen into disrepair. It is unknown if it will be able to hold up amid the strain of large timber shipments.