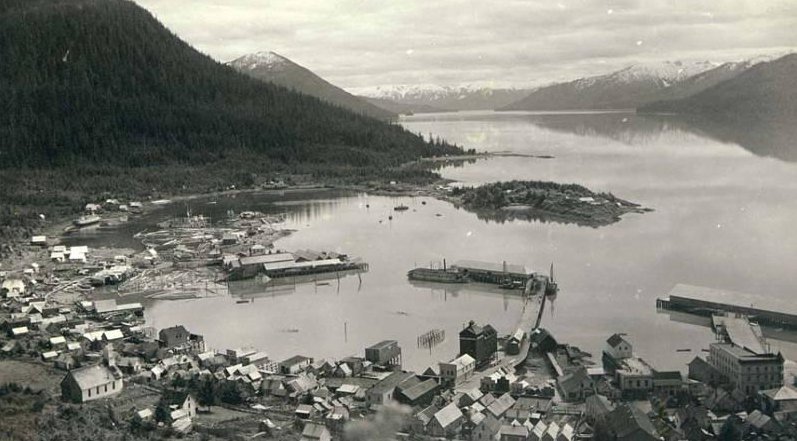 A nineteenth century view of downtown Wrangell.
Juneau, Alaska (KINY) - Thursday marks the anniversary of the bombardment of Wrangell, which took place on Dec. 26, 1869.
According to Tlingit & Haida Central Council's Facebook page, accounts of the event differ, but sources agree that the murder of a Stikine Tlingit villager by a U.S. Army officer, after an argument at a Christmas party, led to the tragic outcome.
"The Stikine people demanded compensation which was most likely refused," the post states.
The following morning the father of the Stikine Tlingit villager shot and killed the U.S. Army officer in an act of retribution. U.S. Army officers demanded the surrender of the Stikine Tlingit man, delivering an ultimatum with a deadline of noon. When the deadline passed the army commenced a bombardment of the village with cannon fire and other large artillery resulting in the surrender of the village and the man charged with murder.
The incident was one of several short and violent clashes between Tlingit people and occupying soldiers.
"These battles were fueled at least in part by cultural misunderstandings and for quarrels the soldiers initiated by their own acts," the post states.
In 2012, Sealaska Heritage Institute sent researchers to Wrangell to talk to the public in order to add to the documentation of the 1869 Battle of Wrangell. A $31,718 grant was given to SHI to study the bombardment and was one of 27 projects to receive National Park Service grants to be used to help preserve, protect, document, and interpret America's significant battlefield lands.