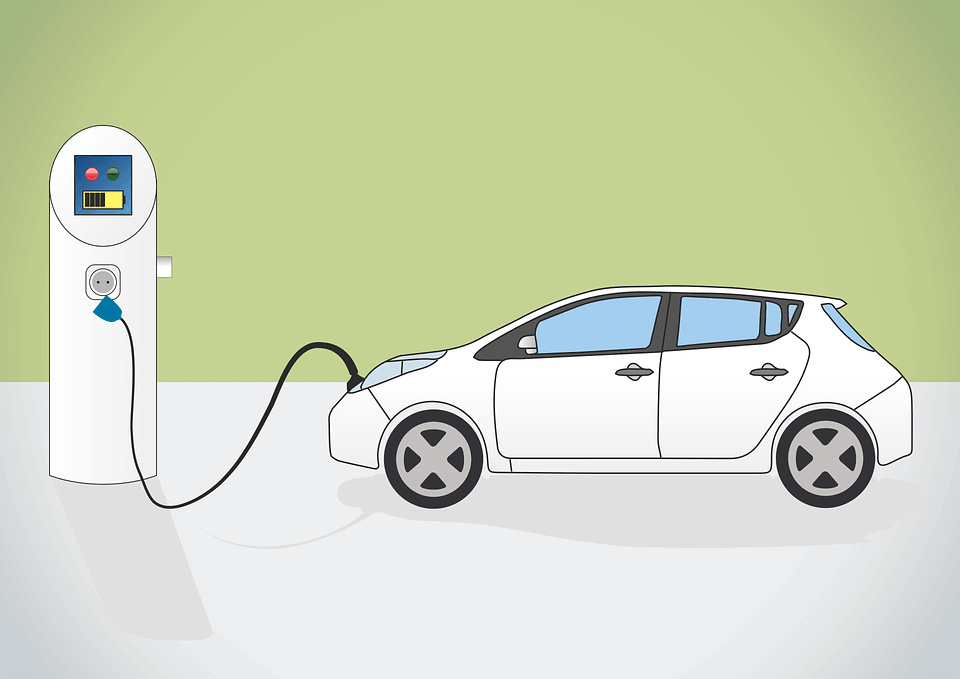 Juneau, AK (KINY) - The Juneau Commission on Sustainability held a public meeting in search of input on how the commission might address an ordinance proposed by the Planning Commission that asked for a $50 annual fee to use city chargers.
After gathering data, looking at various aspects globally and locally, the commission still really wanted to ensure that the public had ample opportunity to put in their thoughts.
Lots of things were suggested such as a pay-as-you-go system that would allow for those at charging stations to only use what they need, rather than a flat fee. One of the issues brought up was for those renting or living in apartment complexes having limited parking or little access to a charger, while another was that some stations are privately owned and could have a completely different approach to monetization.
Another aspect to consider is the option of hydrogen vehicles. There is a possibility that trends could switch to hydrogen, but many predicted that at the very least electric would be involved as a hybrid.
These Electric Vehicles are making waves globally though, as most major automobile manufacturing companies are investing in that style of vehicle. It's not only from an economic point of view either, performance-focused companies are looking into the benefits of electric vehicles as they are being outpaced in speed tests. Tesla in particular have been outclassing several models.
Another issue brought up was the waste of the battery once it has been run down. During the presentation, there were several ways described on how those batteries could be recycled. Some companies put them into housing generators, street lights, and even handheld tools.
One of the attendees of the meeting was Representative Sam Kito, who has owned an EV for the past couple years. We asked for his thoughts on driving an EV in Juneau.
"I've been very satisfied; I've got a lower range vehicle, but with the community that we have and the amount of charging stations available, it has been very convenient for me to be able to operate the vehicle for the level of service that I need."
"There have been a few times where I've run a little bit short on charge, say going up to Eaglecrest or going out towards Eagle Beach, but having those charging stations available there has really helped reduce that range anxiety."
"Mostly our vehicle is charged at the house, trickle charged, just the plug-in that comes with the vehicle. We are able to have enough charge for as much driving as we need to do in a week."
Kito also highlighted the environmental advantage.
"I do think it's really good for our community. We have hydropower producing electricity for our city, so there's no carbon footprint there and then having an electric vehicle provides the ability to get around town and not produce additional carbon."
We asked on his concerns when it came to city ordinances surrounding EVs.
"I think that as we transition, the shorter charging times will kind of make the decision for us. So with our first level 3 charger, which allows for an empty to full charge in approximately a half an hour, you have the ability to do attended charging much more so than you would with a level 1 or level 2, where you've got 4 - 8 hours to charge and that actually is a game-changer for Juneau."
"So if we have several level 3 chargers, where people can line up to charge 10 minutes at a time to get the charge just to top themselves off or get to the point where they can get back home, then that whole idea of combining charging with parking will become less necessary."
Kito was interested in some sort of system based on use of a charger.
"Right now we've got three or four vehicles lined up at a level 2 charging location, those are things that we're going to have to look at as a city and how we manage that. Some charging stations are not going to get used a lot and some are going to get used a lot more. We're going to have to have a way to try and track which are which and put more attention into the areas or locations that need more support services or more charging capacity."
The public commentary period has been extended to July 31st. Find a link to send in comments on the Commission on Sustainability website. Here is a direct link to the public comments survey. They hope to make a recommendation to the Assembly in August.