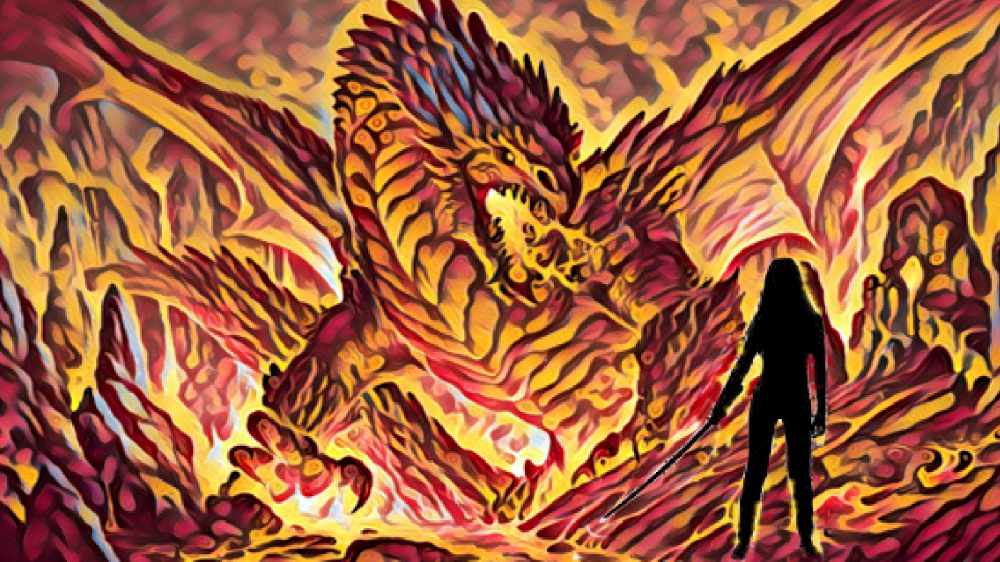 Image from Theater at Latitude 58's promotional poster.
Juneau, AK (KINY) - Theater at Latitude 58 at the McPhetres Hall housed a play titled "She Kills Monsters" which frames a story of a young woman learning about her deceased sister's life through a notebook containing a Dungeons & Dragons campaign.
The story is set in a frame narrative where in reality Agnes plays the iconic role-playing game to get an idea of who her teen sister Tilly was. Agnes slowly learns that her sister was passionate about all sorts of geeky things, and that she was homosexual, through a fantasy adventure involving Kobolds, Bugbears, Succubi cheerleader bullies, and other classic monsters from the game.
The play uses these two worlds to tell the story and eventually coming to their connection. A story of growth, self-discovery, and empowerment through fantasy, "She Kills Monsters" touches on some very real stories through it's often silly setting.
We talked to the Director, Karen Allen, who told us how the elements of the game set up the broader narrative.
"I grew up playing Second Edition D&D; I was a geeky kid in the 90s. This story is so true to the game; it uses all the conventions of the game. I mean in middle of Act 1, a real geek in the audience says, 'Wait, Paladins can't do that,' and it's no until the end of the play that the detail comes into play. This is written by a playwright who understand this game inside and out."
The themes at work are relevant and valuable to youth and adults alike. Allen explained why they are so important to portray.
"When you grow up geeky, especially in the eighties and nineties, you grow up on the outside. Being an LGBT teen, especially then, was brutal. This play is magnificent, it's funny, it's irreverent, it's messy, it's icky, but it's also touching and heartwarming. These are issues that speak to kids today, right now. It speaks to some of the kids in the show."
Additional shows of "She Kills Monsters" will be held on April 19th-21st at 7pm and April 21st and 22nd at 2pm. Tickets are available on Vendini, at Hearthside Books, or at the door. More information can be found on the official Theater at Latitude 58 website.