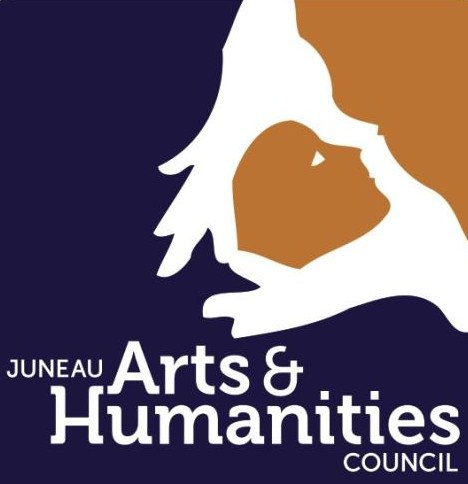 Juneau, Alaska (KINY) - Individuals, groups, and organizations are invited to apply; preference will be given to applicants currently living in Alaska, particularly JAHC members in good standing.
Selected artists will display their work for the duration of approximately one month at the Juneau Arts & Culture Center Gallery with an opening reception during First Friday.
The Juneau Arts & Humanities Council welcomes original artwork created within the last three years and not previously exhibited in Alaska (including virtual galleries). Artists who have participated in the JAHC Gallery Program in the last two years are not eligible to apply.
Artwork should not violate city, state, or federal laws, or endanger viewers.
Applicants who propose to exhibit all new works should provide a sample of current work, sketches or drafts, photographs, etc. that best illustrate the proposal.
Exhibition proposals should include the following:
• Your contact information
• Artist statement & bio
• Artist resume
• Exhibit proposal
• Five high-quality images of your work with descriptions
• Any interest in offering an educational component (for example a workshop, lecture, demonstration, etc.)
Apply online using this form: https://airtable.com/shrqyeyuMjolp3D5p.
An application fee of $40 will be charged to all applicants. Applicants who may be experiencing financial hardship are encouraged to inquire about a scholarship.
The deadline to submit proposals is May 15, 2023, by 11:59 pm Alaska Standard Time.
All proposals will be reviewed by the JAHC Board Gallery Committee, artists will be notified of decisions, and the 2023-24 Gallery Season will be announced at the end of Jun. 2023.
The JAHC Gallery Program supports both established and emerging Alaskan artists showcasing new works while representing the broadest spectrum of visual art media.
The Gallery in the Juneau Arts & Culture Center is used to promote cultural awareness, stimulate creativity, and provides monthly exhibiting opportunities for new, emerging, and established artists who have not recently exhibited in Juneau.
Exhibits open monthly every First Friday, with public receptions from 4:30-7 pm.