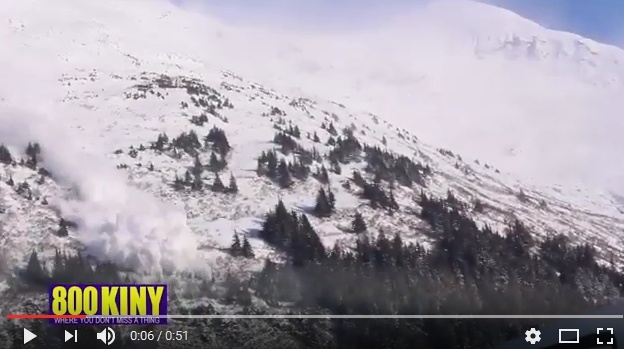 Juneau, Alaska (KINY) - State DOT reopened Thane Road at 7 Wednesday evening after closing it down at two in the afternoon.
The department's Sam Dapcevich said there's still a high avalanche hazard that's likely to persist until mitigation work can be done.
He says they didn't even try to do mitigation work Wednesday due to the weather and it's unlikely they'll be able to do so in the immediate future due to the winds.
The main reason for closing the road was for safety's sake until the winds died down a bit, he says.
They're monitoring conditions, but felt it was safe to open the road for traffic again after the winds died down a bite.
The warning signs are still up. Dapcevich says they want to make sure don't stop or park in the avalanche danger zone.
If access along Thane Road is blocked, Dapcevich says it is unlikely they will be able to remove avalanche debris until the hazard decreases.
The road will be closed between Noon and 2 p.m today (Thursday) for avalanche mitigation work.