JUNEAU, Alaska (KINY) - Juneau Police are looking for a suspect in connection with the death of a man at the Downtown Transit Center last Friday afternoon, June 30.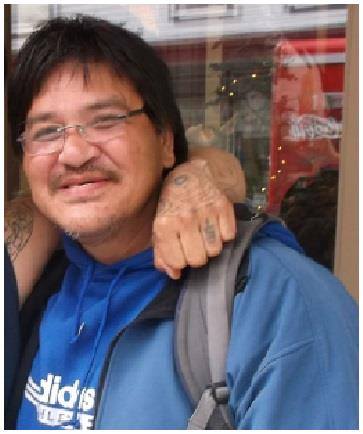 Police didn't issue a release with details of the case until Thursday afternoon, July 6.
It says the department received a 9-1-1 call reporting a man had kicked another man in the head outside of the center.
When officers arrived on scene the victim was lying on the ground unconscious. The suspect had fled the scene prior to their arrival.
The victim was transported by ambulance to Bartlett Regional Hospital and later flown to Harborview Medical Center in Seattle for advanced trauma treatment, according to the release.
The victim, identified as 56 year old Aaron G. Monette of Juneau, died of his injuries on the evening of July 4.
Police identify the suspect as 51 year old David V. Evenson (pictured) of Juneau who remains at large. Anyone with information on his whereabouts is asked to contact police at 586-0600 or make an anonymous report online at juneaucrimeline.com