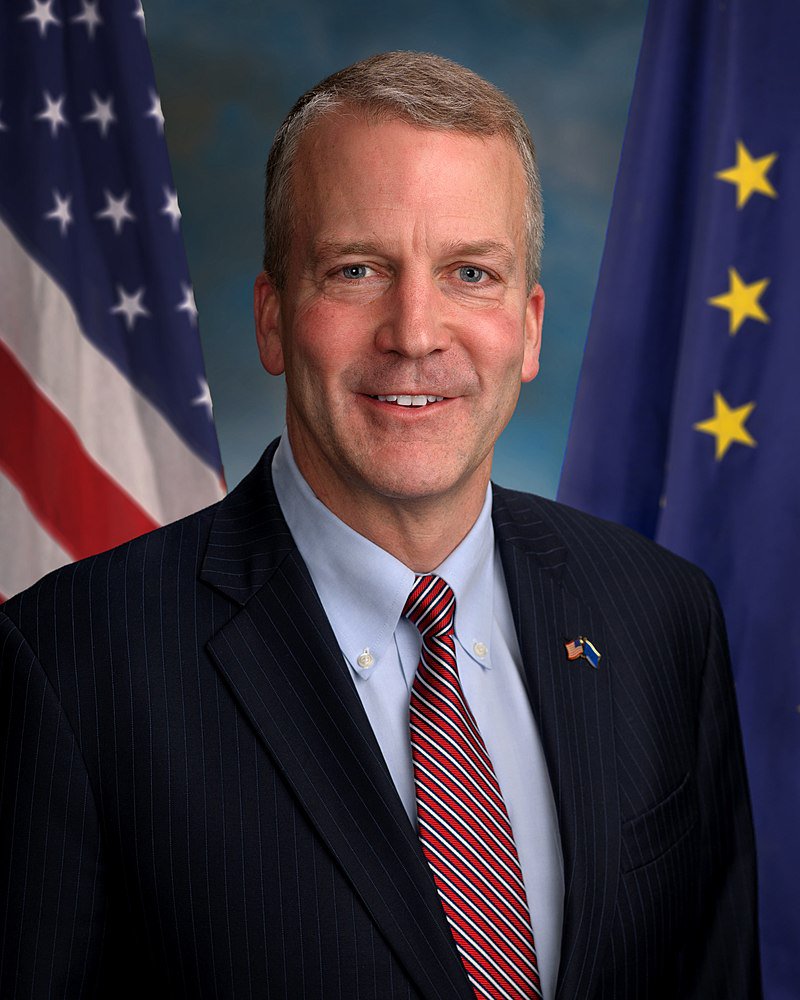 Washington, D.C. (KINY) - U.S. Senator Dan Sullivan (R-Alaska) released the following statement ahead of the impending expiration of Title 42, an existing authority that allows the President to quickly expel migrants at the U.S. border.
Senator Sullivan is a co-sponsor of the Border Security Act which would redirect $15 billion from IRS enforcement funds that were included in the Inflation Reduction Act (IRA) to instead be spent on border security. The legislation is endorsed by the National Border Patrol Council, the exclusive representative of approximately 18,000 Border Patrol agents and support personnel assigned to the U.S. Border Patrol.
In March 2021, Senator Sullivan visited the southern border on a congressional delegation (CODEL) with U.S. Sens. Ted Cruz (R-Texas), John Thune (R-S.D.), John Barrasso (R-Wyo.), Susan Collins (R-Maine), John Hoeven (R-N.D.), Mike Lee (R-Utah), Steve Daines (R-Mont.), Cindy Hyde-Smith (R-Miss.), and Mike Braun (R-Ind.).
"With the expiration of Title 42 authority today, our nation's southern border crisis is escalating into an unprecedented catastrophe. There have been more than six million illegal crossings since President Biden assumed office. Now that Title 42 is expiring, daily illegal crossings are expected to triple. Alaskans and Americans in all 50 states are experiencing the toll of this avoidable tragedy," Senator Sullivan said.
Title 42 was put into place during the COVID-19 pandemic to limit migrants coming into the country due to health concerns around the virus.
"It is a humanitarian crisis. It is a national security crisis. It is a health crisis. Hundreds of thousands of children have been trafficked and exploited. Based on the numbers of those apprehended, it is obvious that thousands of criminals, including individuals on the terrorist watch-list, are illegally entering our country. Drug overdoses – largely driven by fentanyl – are now the leading cause of death for Americans ages 18 to 45. In 2021, drug overdose deaths in Alaska increased by the largest percentage of any state."
The CDC does not track Fentanyl deaths exclusively and cannot verify the claim that drug overdoses are the leading cause of death for the 18-45 age group. According to the CDC's 2020 report on the leading cause of death, for ages 15-24 it was car accidents, for ages 25-44 it was poisoning, which while it includes drug overdoes, is poisoning of all kinds and not drug overdoses exclusively.
In the CDC's provisional report on 2022 deaths, which was released on May 5, 2023, heart attacks and cancer are the leading cause of death across all age groups.