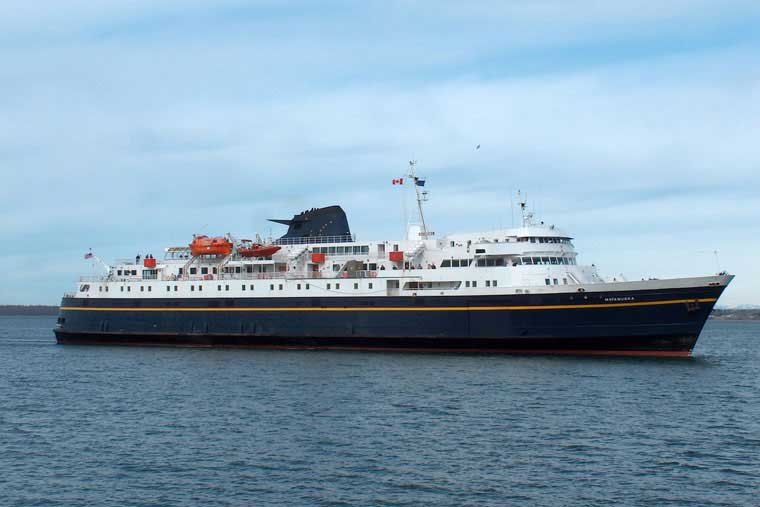 The M/V Matanuska.
Juneau, Alaska (KINY) - Members of the budget subcommittee working on the Department of Transportation and Public Facilities' budget have voted to add $18.7 million into the Alaska Marine Highway System budget.
Rep. Louise Stutes is a member of the DOT budget subcommittee, chair of the House Transportation Committee, and serves on the Alaska Marine Highway Reshaping Work Group. Representative Stutes said, "Shelves in grocery stores are empty. Alaskans are missing medical appointments. Mothers are turning to Facebook to find diapers for their babies. The Alaska Marine Highway System's struggles are felt statewide. Today's amendment is about making sure ferry service resumes so coastal Alaskans can get back to life as normal."
Speaker Bryce Edgmon, also a member of the subcommittee, said, "We need to do something now to get ferries operating."
"Every Alaskan deserves access to basic transportation," said Rep. Andi Story, who also voted to increase AMHS funding. "Reduced ferry service has been painful for our people, our communities, and our businesses. Funds voted on today will be significant in reinstating stable service to people across Alaska. We will continue working until the ferries are up and running again."
The DOT budget proposal now heads to the House Finance Committee for consideration. The budget will also be vetted on the House floor, in the Senate, and must be finalized by the governor.