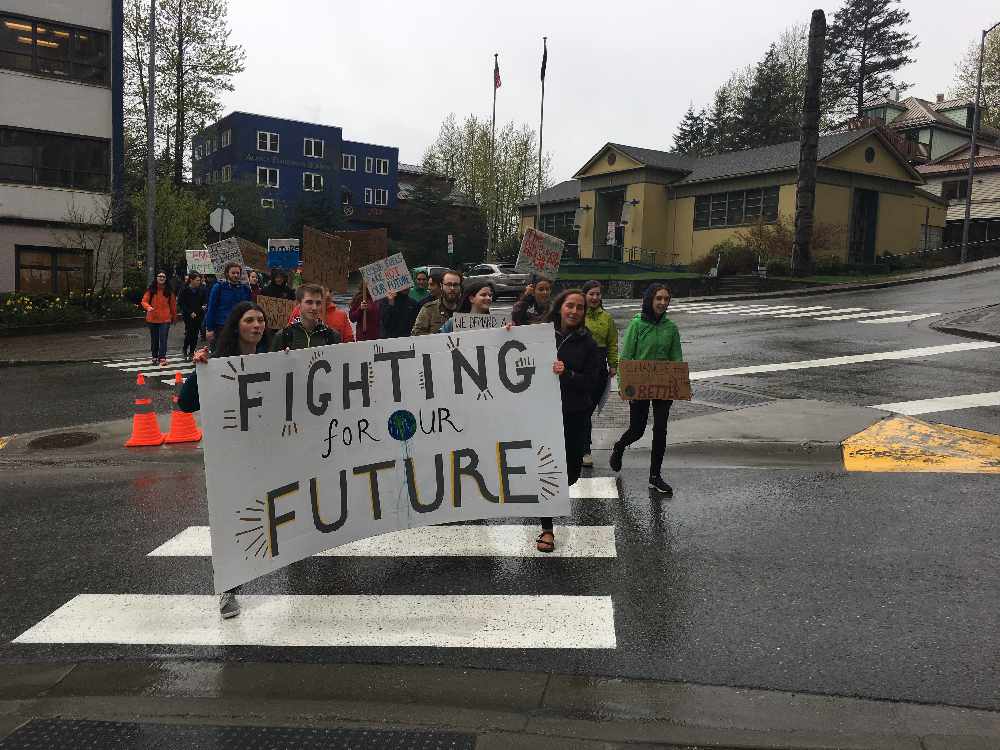 Juneau, Alaska (KINY) - Juneau-Douglas High School students went on strike this morning
The strike was part of a world-wide Youth Climate Strike rally on the steps of the Capitol Building.
Organizer Linnea Lentfer said over 700 communities in 72 countries took part in the rally today.
She said the impacts of climate change are felt daily in Juneau. She mentioned the low salmon runs, low snowfall that leads to increases in electric costs, and the receding Mendenhall Glacier.
JDHS Student Katie McKenna said she appreciated her fellow students for having the courage to look closely at the state of the planet, "The planet is declining. We are here to raise awareness about the dire condition of our environment and to put pressure on the individuals in the capital building."
Students said they were disappointed that any mention of climate change was taken off the Alaska State Government website and that the Climate Change Action Team created by Gov. Bill Walker was disbanded by the Dunleavy administration.