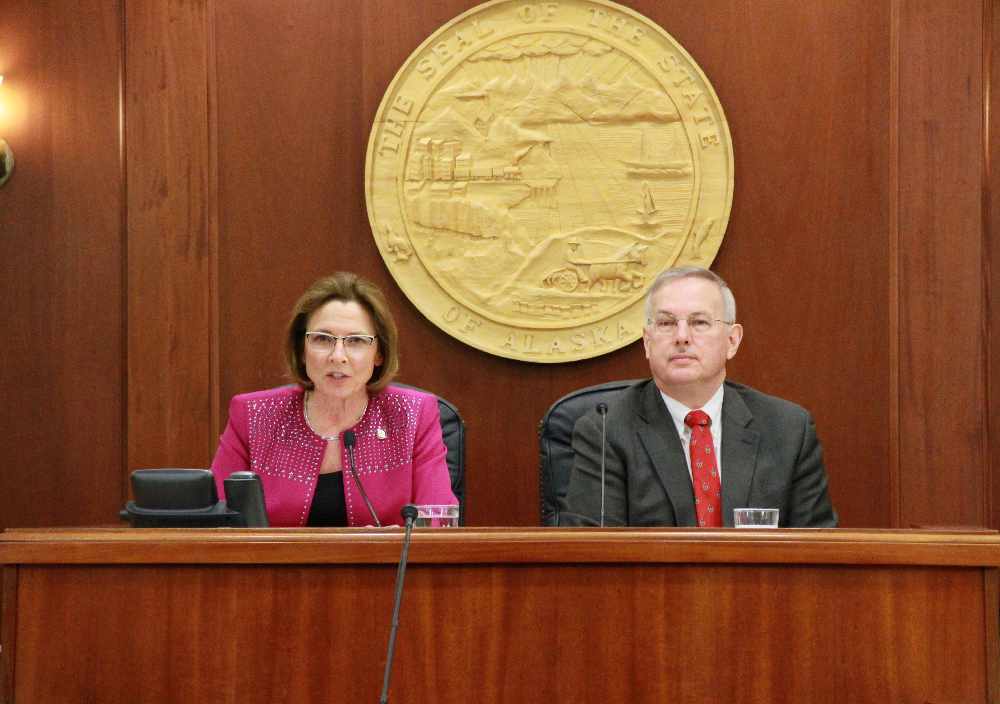 Alaska Senate President Cathy Giessel (left) and House Speaker Bryce Edgmon preside over the joint session. (Photo by Daniel McDonald)
Juneau, Alaska (AP) - The Alaska Legislature has rejected the appointment of a marijuana critic to the board that regulates the state's legal marijuana industry.
Lawmakers voted 30-29 to reject Gov. Mike Dunleavy's nomination of Vivian Stiver to the Marijuana Control Board. At least 31 votes are needed to win confirmation.
Members of the industry cast Stiver as a prohibitionist. Stiver was involved in a failed 2017 effort to ban marijuana operations in Fairbanks.
Supporters said she'd bring a fresh perspective and fairly hear issues before the board.
The law establishing the board calls for up to two members actively involved in the industry though one of those seats could go to a member of the general public.
Dunleavy appointed Stiver to replace Brandon Emmett, who had been one of two industry representatives.