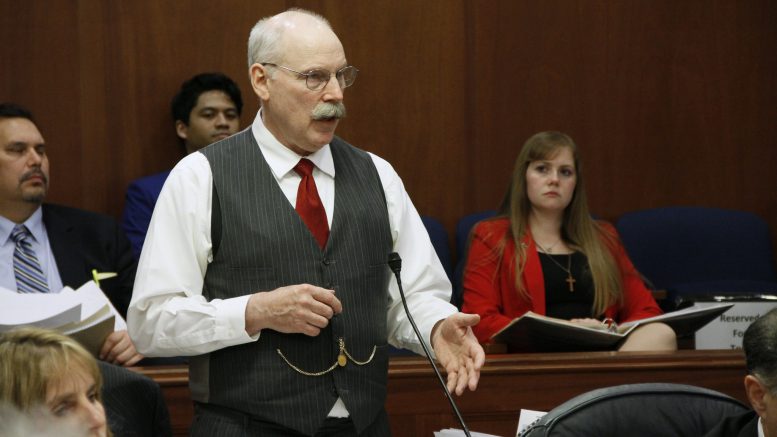 Alaska Sen. Bert Stedman on the Senate floor.
Sitka, Alaska (KINY) - Citing the need to appropriate the more than $1.25 billion in federal CARES Act money that is coming into the state coffers, Senate Finance Co-chair Bert Stedman says the Legislature will be reconvening in coming weeks.
Stedman told News of the North that the Legislature needs to act quickly to get the money out into the state and in ways that help all Alaskans.
"CARES Act money owed should hit the state treasury Friday or Monday," Stedman said. "I would expect the Legislature to take swift action on moving those monies through the process so they can get to the recipients, which is the people of Alaska, as soon as possible."
Stedman said the funding would go to, among other projects, schools, Medicare, community assistance and a litany of other programs. Funding from the federal government for infrastructure is also on the way, Stedman said.
"So I would expect the Legislature, when that money arrives in Juneau, will take swift action on that and also move those funds into construction projects in airports around the state," Stedman said.
To that end, Stedman said the Legislature will reconvene within the next two weeks.
"The Legislature is the appropriating body and there'll be significant sums in there that will have to be appropriated," Stedman said. "I would expect that we are reconvened in the next couple weeks to take action on that."
The House and Senate recessed on Sunday, March 29 after passing a state budget. Lawmakers, for the most part, have returned to their home districts amid concerns over COVID-19.