JUNEAU, Alaska (KINY) - A statute of William Seward was unveiled yesterday across from the Capitol Building in Downtown Juneau.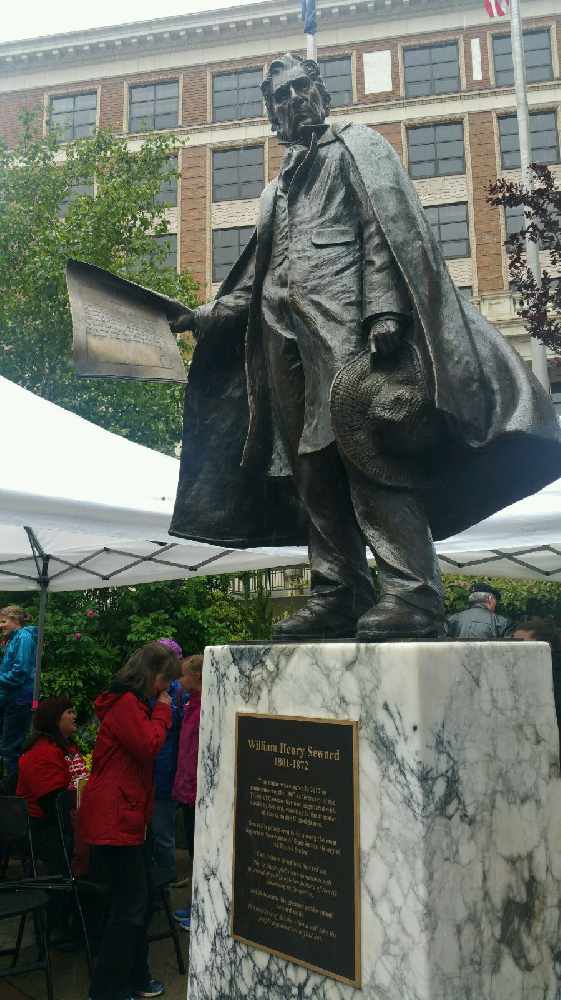 The statue commemorates the 150th anniversary of the agreement which resulted in the United Stated purchasing Alaska from Russia. for the price of $7 million, which Secretary of State William Seward signed in 1867.
Although public support was generally in favor of the purchase, opponent's had nicknamed the territory and eventual state "Seward's Folly," and "Seward's Icebox," due to this association.
Among the speakers at the unveiling were Juneau Mayor Ken Koelsch, Lt. Gov. Byron Mallott, and U.S. Representative Don Young,