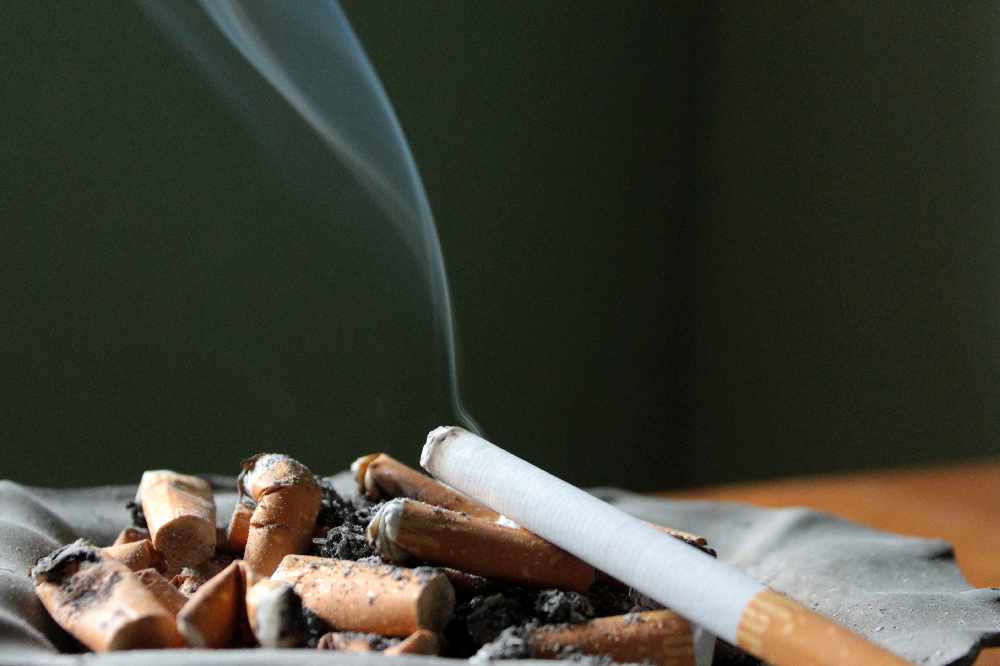 Juneau, AK (KINY) - A law on smoking in workplaces and public spaces has officially been adopted into law. 
Senate Bill 63, the Smoke-free Alaska Law, was signed by Governor Walker over the summer and was set to be adopted on October 1st. The aim of the law is to reduce the amount of secondhand smoke that citizens are exposed to by restricting smoking indoors and move to smoke further away from entrances, windows, and intake systems. The law also includes vaping.
In Juneau there were already ordinances in place that prevented smoking in public areas, but with SB63 passing there are a few notable changes. For starters, people will now have to be 20 feet away from doors, windows, and air intakes rather than the previously established 10 feet. Additionally, there will no longer be an exemption for businesses who employ 4 or fewer people.
In a press release from JAMHI, it was said that smoke-free workplace laws have been proven to reduced heart attack incidents and improve pulmonary function, while also encouraging people to quit and help young people from starting.
Emily Nenon with the Alaska Cancer Action Center says that for the most part people comply with the law.
"What we have seen with laws like this at the local level around the state is very good compliance with the law. Once people understand it, it's pretty easy to comply. It's just a matter of taking it outside so as of today places will have to remove their ashtrays, put up signs, and just ask folks to take it outside."
She also went on to explain how Alaska has a history of adopting smoking laws.
"The dangers from secondhand smoke are well-documented and we know so much more now than we did even when we started this effort. Bethel was actually the first place to pass a smoke-free law back in 1998 and over the last twenty years the evidence has really piled up about the dangers of secondhand smoke."
Nenon tells us that now is a great time to quit and offered a few resources.
"If you've been looking for an opportunity to quit, this is a great time to do it. There are resources available that the state of Alaska provides; the Alaska Quit Line is available and that number is 1-800-QUIT-NOW or you can go online."
Nenon also told us that the data has shown that laws like this are effective.
"Everyone has the right to breathe smoke-free air, no matter where you live or work in the state of Alaska."
"The biggest impact of smoke-free workplace laws is actually fewer heart attacks. When smoke-free laws go into effect, hospital admissions from heart attacks drop right away. Smoke-free actually result in a 15% - 20% drop in hospital admissions from both heart attacks and pregnancy complications. We see the results right away."
For more on Senate Bill 63, check out the law on the State Legislature website.